Actor Tom Arnold has revealed how much he was apparently paid to appear on I'm a Celebrity Get Me Out Of Here.
And boy, was it a lot.
In a tweet sent out this week, the 57-year-old said he was paid $600,000 to $700,000 to take part in the reality show after a fan and comedian asked him why he decided to go to the African jungle.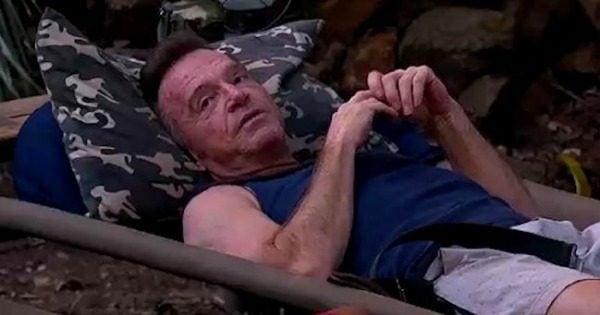 Network 10 has been unable to confirm the amount and suggested it was "inflated", but if the number is correct, his pay would be a lot higher than previously rumoured.
News Corp's Confidential reported Arnold was earning more than $40,000 a week. If that was the case, his take-home pay would have been less that $100,000 as he was the first eliminated contestant.
Listen: Why Tziporah Malkah is fascinating to watch on I'm a Celebrity. (Post continues after audio.)

Either way, it's a staggering amount to be paid to stand around complaining, with the occasional vermin-related challenge thrown in.
Arnold made the revelation when a Twitter user asked: "What convinced you to do I'm A Celeb in Australia? And also would you compete on other shows like Dancing with The Stars?"
The True Lies actor first responded "$600k$700k" before saying the experience had him out of his comfort zone. He also said that he had considered appearing in the dancing show.
Given Arnold is an American, that figure could be as much as AUD$900,000 if he was quoting the amount in US dollars.
The star later tweeted that he thought he was allowed to reveal the amount because "Natalie and Lexie the producer told me it was already in the paper".
Network Ten has not confirmed the figure and a spokesperson told Mamamia they did not disclose "confidential contract details" of celebrities on the show.
"Every year, we see inflated figures thrown around by celebrities," the spokesperson said.
"Unfortunately, we are contractually unable to refute it as Network Ten does not disclose confidential contract details."
Arnold didn't enjoy his time in the African jungle, but if his pay was anywhere near the figure he quoted, we're guessing it was probably worth it.