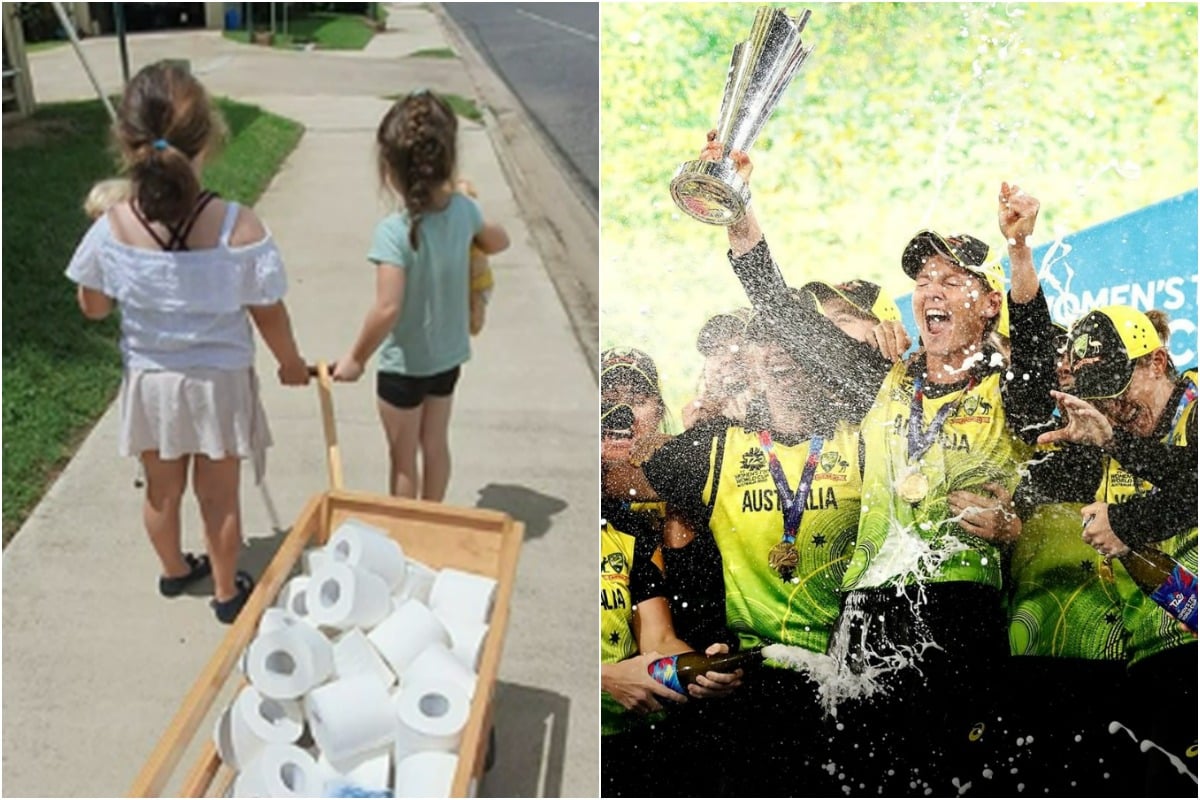 Right now the world feels like a pretty scary place.
With COVID-19 fears growing, every news station, newspaper frontpage and homepage in the country is filled with emergency warnings – and buying toilet paper is becoming a source of real anxiety even for those of us not panic buying.
For a country still recovering from the devastation of our worst bushfires on record, this global emergency feels like too much too soon.
So, in an effort to make us all feel collectively a little bit better, we've rounded up some of the great news that has been happening in recent weeks.
SIDENOTE: Speaking of good news. Imagine if all the girls in the world could read? Post continues after video.
1. Let's start with the toilet paper.
Because it's all anyone is talking about really.
"How many rolls have you got?"
"What if someone mugs me on the street for my loo roll?"
These are actual conversations overheard in the Mamamia office, and we suspect this is a conversation being mirrored across the country.
But have you heard about the two little girls using their tooth fairy money to buy toilet paper for pensioners?
Mareeba locals Addyson McGuire, 6, and Lucy Shaban, 4, have been using their hard-earned pocket and tooth fairy money to buy rolls for others.