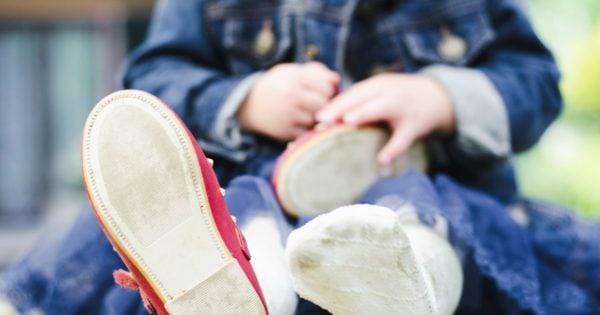 My little girl just leaped into the toddler stage (pass the tissues). She's no longer a baby that just lies there and finds the white ceiling fascinating. She is her own little person (who I love getting to know, but man, I miss those days when she didn't move).
Overnight, she's developed this little unique personality. She finds her own jokes h-i-l-a-r-i-o-u-s. She shows her approval of things by clapping. She yells at me to look when she thinks she's doing something cool. She displays a "what the …?" expression when I dance or sing to her.
Thanks kid but just remember, that bad dancer is also the bringer of the food.
To help identify your child's character quirks, here are a few toddler personalities I've noticed from our trips to the playground:
Little independent.
Motto: "I'm a grown-up and can do everything on my own, except maybe make my food, or do number twos on the toilet, or tie my shoelaces. But I'm still a grown-up."
This little kid is far too eager to grow up. They believe they can do everything the bigger kids in the playground can do and get frustrated when they realise they can't (or when mum/dad holds them back from nearly killing themselves on the jungle gym). In the future, they will prefer to catch the bus to see a movie with friends than have you drop them off.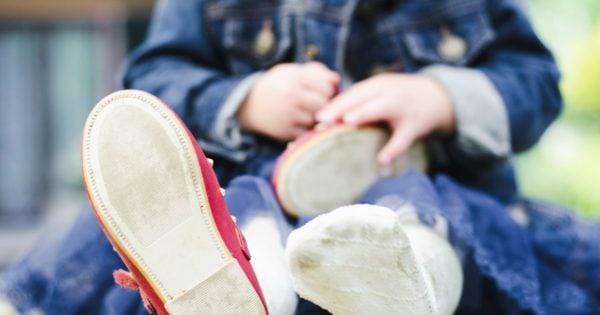 The 'grown-up' who can put their own shoes on. Image: iStock.
The observer.
Motto: "I'm just fine here on my own looking at everyone, thankyouverymuch."
Sometimes referred to as shy, this little one just likes to watch what goes on in the playground (which is usually a lot of craziness). They tend to keep their distance from big groups of kids and most likely will find the other solo kid in the sandpit quietly building sand castles to play with.
The rebel.
Motto: "Rules are bendy."
Toys can be thrown on the other side of the fence. Hats do not need to be worn when playing in the sun. Hell, let's just get naked while we are at it. Don't think that this kid is a bad kid or spoilt. They are just at that might-as-well-bang-your-head-against-the-wall stage where boundaries will be pushed. On top of that, they might be a new older sibling so they know they can get away with more while mum is busy with the newborn.