Eighteen-month-old Alonna Bolden was found passed out on the pavement, blue in the face and struggling to breathe, not far from her home in the US state of Ohio.
Her parents, Brandy Estep and Jason Bolden, lay unconscious on the kitchen floor after taking heroin.
According to local TV station WSAZ, horrified neighbour Laura Royal found Alonna on the pavement outside, calling the police and rushing the little girl inside.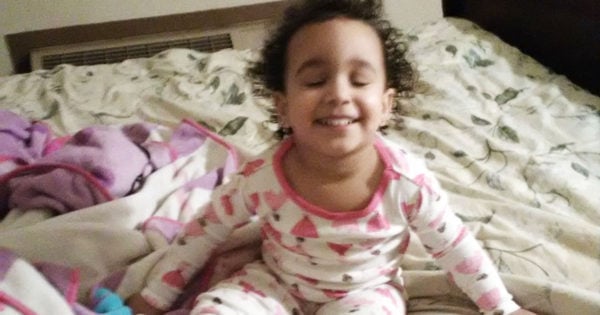 "When I actually looked back at the baby, she was blue," she said.
She said she rushed Alonna into her parents' apartment, when the little girl's father, 41-year-old Jason Bolden, allegedly woke and began frantically searching the home for heroin.
He reportedly told Royal he did not want to take the little girl to the hospital "for fear he might be jailed".
"He kept on saying it was her sugar...He knew," she said.
Police believe Alonna - who is now recovering in hospital in a serious but stable condition - suffered a heroin overdose after discovering her parent's drugs and swallowing them, although they are still awaiting test results to confirm what the toddler ingested.