A Canadian woman has been forced to defend herself against accusations of perversion after she posted a video to Instagram in which a toddler grabs her breast.
Tillie Medland, a model from Toronto, has been berated by online trolls over the clip, in which her partner's two-year-old nephew, Jetson, innocently places his hand down her sports bra.
"He could see us all laughing and was loving the attention, and became even more enthusiastic," Medland explained to UniLad.
"I couldn't believe it! I wasn't sure how to react; Jetty was so cheeky and yet so adorable all at the same time."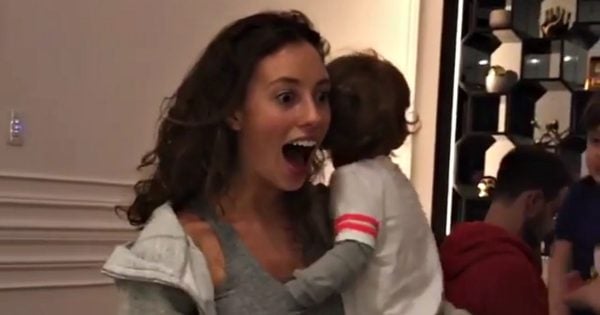 Yet a number of Instagram users chose to see something more sinister in the video, which was captured by the boy's mother.
"That's disgusting that you didn't stop him. If that was a little girl feeling up a guy it would be all over the news. You're a pervert," wrote one, in a now-deleted comment.
"Sick [censored] she is. Allowing a child to touch her like that," wrote another. "Had she been a man the whole world wools [sic] be labelling him a pedophile and a pig for letting a child touch him. What a shame."
And from another, "This s*** is disgusting."