As Mackay toddler Zoey Baille continues to fight for her life in a Queensland hospital this morning, more details have emerged about the nightmarish turn of events that put her there and her family's desperate attempts to save her.
As reported by The Courier Mail, the three-year-old was playing on a swing at her parent's Koumala property on Thursday evening, when her mother, Shanah Grandison, briefly turned her back to feed their animals.
The next sight Grandison saw was little Zoey hanging unconscious and not breathing, her neck caught in the twisted rope.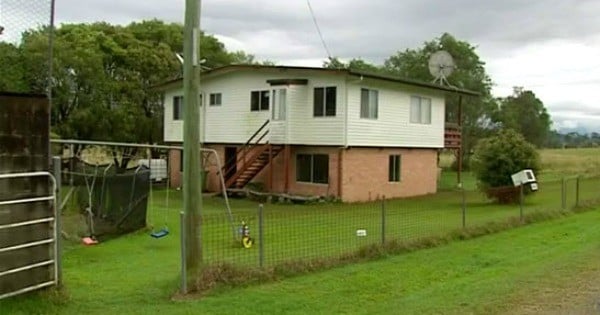 The Koumala property where the accident occurred. Image: 7 News.
Relatives last night told the paper that Grandison, who owns a personal training business, worked frantically to save her little girl, spending more than an hour resuscitating her until medics arrived at the remote property.
"Shanah was amazing and it's because of her that little Zoey has a fighting chance," Zoey's aunt Jacinta Grandison said.
The toddler was successfully revived by paramedics before being airlifted to Mackay Base Hospital for initial treatment at around 6:55pm Thursday night.
Zoey Braillie. Image: Facebook.
The pilot of the RACQ CQ rescue helicopter, Greg Webb, praised Grandison's "terrific" efforts to revive Zoey.
"It was a pretty short flight but I think it seemed like an eternity for the mother," he told media at a press conference.
Zoey was later transferred to Townsville Hospital where she remains on life support this morning, in a critical but stable condition, reports The Mackay Daily Mercury.
Police have described the incident as "a horrible tragedy".