1. Parents and siblings saw Indy Lee Henderson, aged just 3, crushed by an Anzac monument as they attended their grandma's birthday party.
The three-year-old girl crushed by a stone monument out the front of a bowling club on the NSW Mid North Coast died in front of her siblings and parents.
Indy Lee Henderson was playing on a war memorial out the front of the Black Head Bowling at Hallidays Point, between Forster and Taree on Saturday night when another little girl climbed on the monument causing it to fall backwards and crush Indy Lee.
A friend told Fairfax Media it was a "life-altering freak accident that has just destroyed many people's lives including all of the poor little girl's siblings".
Indy Lee's mother was one of those who ran from the birthday party they were attending at bowling club and tried to lift the slab.
Superintendent Peter Thurtell told the ABC that Indy Lee was behind the momument when it fell.
"The deceased child was not climbing on top of the war memorial. Another child was climbing on top of the war memorial and it appears as though the weight of that child brought it down and another girl was standing behind that slab," Superintendent Thurtell said.
2. Suspect killed and 10 hospitalised after US university attack.
A knife-wielding man has attacked 10 people at a US university overnight.
The attack at Ohio State University saw the attacker shot dead after he drove his car into a group of pedestrians on a street corner with his vehicle before using a weapon to cut several people.
The incident was initially reported as an "active shooter" situation, but the suspect did not shoot anyone reports NBC.
A police officer on the scene killed the assailant.
"He engaged the suspect and eliminated the threat," OSU Police Chief Craig Stone said.
NBC News reports the 18-year-old attacker was an Ohio State student, a Somali refugee who was a legal permanent resident of the United States.
3. Man shot dead after 47 year long dispute with neighbour.
An elderly man has died after allegedly being hit on the head by his 90-year-old neighbour after an almost half-century dispute in Melbourne.
Michael Di Berardino, 83, died after allegedly being hit on the head by a neighbour, with a stick or piece of steel, reports The Herald Sun. It is believed the pair had an altercation after allegations his 90-year-old neighbour poisoned Mr Di Berardino's plants and roses.
Neighbour Frank Parisi told The Herald Sun the two men had been to court "many times" in an attempt to resolve their feud.
"It's been really serious," he said.
"They argue over their plants, the roses. All of his roses, there, dead."
The 90-year-old man was questioned by police before being released last night.
4. Police hunt for a man after rape during home invasion.
Police in WA are hunting for a man who broke into a young woman's home in Perth's east and sexually and physically attacked her on the weekend.
The 20-year-old was at home on Saturday at about 8pm when the offender, described as being about 16 years old, dark-skinned, and about 180cm tall, with a slim build broke into her home.
He was wearing a black jumper with a white logo on the front, a black baseball cap and red sneakers. A dark-coloured bandana was used to cover his face.
Anyone with information is asked to call Crime Stoppers on 1800 333 000.
5. Landlord pleads guilty to spying on tenants having sex.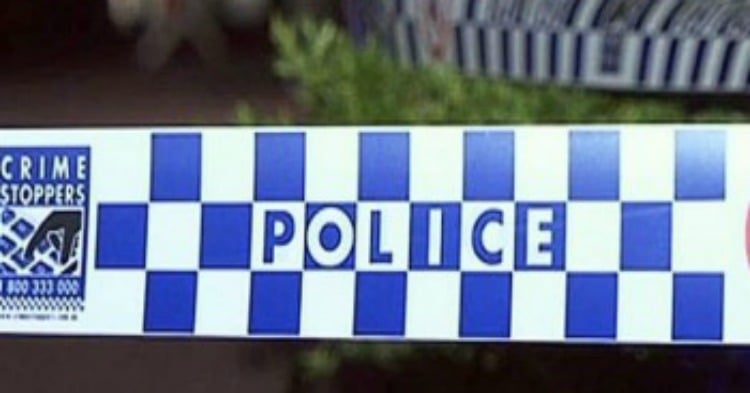 A Sydney landlord has pleaded guilty to charges relating to secretly filming his tenants without consent to obtain sexual arousal.
Masaaki Imaeda, 66, installed hidden cameras into his rental properties so he could spy on tenants having sex or undressing.
A husband and wife who rented a bedroom from him found a camera in their bedroom light fitting, reports Nine News.
Police then found multiple other hidden cameras inside the house and cables linking to a granny flat at the back of the property.
Inside the shipping container was a television, a recliner chair and recording equipment.
He will be sentenced next month.
6. Backpacker tax compromise reached as parliament prepares to break for Christmas.
The controversial tax on backpackers is likely to pass this week after the Coalition gained the support of One Nation for a lower rate.
It is the second backdown since introducing the savings measure in 2015 at 32.5 per cent and then changing it to 19 per cent. The government has agreed to support a trial allowing jobseekers to earn up to $5000 on seasonal fruit-picking work without penalty under a deal with Nick Xenophon.
"Anyone who is thinking about packing up and going home for Christmas, let us say to you now, don't do that, think about the great experience you can have in Australia the next 12 months, stick around because you are very welcome" a spokeswoman for the National Farmers' Federation, which had supported a rate of between 15 and 19 per cent, said.
7. Moroccan TV channel under fire for program showing women how to hide abuse with makeup.
A Moroccan TV channel has had to apologise after showing a makeup tutorial which instructed women on how to cover up bruises from domestic abuse.
The program 'Sabahiyat' was shown on November 23 just days before the International Day for the Elimination of Violence against Women.
It showed make-up artist Lilia Mouline and a model with a fake bruise around her eye, and demonstrated for viewers how to conceal the violence with foundation and loose powder.
A petition calling for action against the channel was created online and addressed to the country's High Authority for Audiovisual Communication demanding "severe sanctions against the show".
The petition ends by saying: "Do not cover up domestic violence with makeup, condemn the aggressor."
Do you have a story to share with Mamamia? Email us [email protected]