1. Mum to face court after toddler ate her methylamphetamine.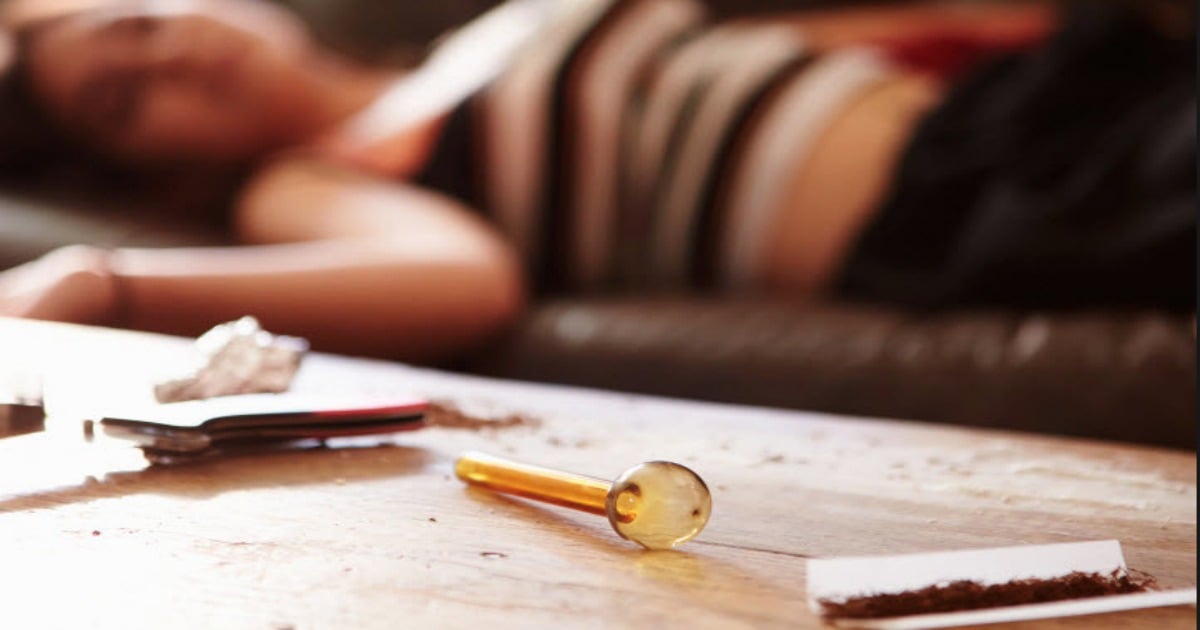 The 21-month-old ate the mother's ice stash police allege. Image via iStock.
A 27-year-old South Coast mother will face court today after her 21-month-old ate a stash of ice she left by her bed and almost died.
The little boy was found in a fit of severe seizures and rushed to Wollongong Hospital. Hospital staff suspected he had been poisoned and tested him for drugs, where they found he had eaten the drug ice.
The Daily Telegraph reports that the baby nearly died during the incident in January.
Police were alerted and after a seven-month investigation raided the home where they found methylamphetamine, cannabis, cathinone, buprenorphine and tools used for drug taking in the house.
They allege the boy was left unattended in his mother's room in reach of the drug stash.
The boy has been removed from the woman's care and is now in the care of the NSW Department of Family and Community Services.
She was yesterday formally charged with abandon and expose child under seven, cause danger of death and six counts of possess a prohibited drug.
She will appear at Port Kembla Local Court today.
2. Man accused of manslaughter of 14-year-old boy to face Perth court.
A 55-year-old man accused of the murder of a 14-year-old Kalgoorlie boy will appear at Perth's Stirling Gardens Magistrates Court today via video link.
Elijah Doughty, 14, was killed after he was allegedly struck by the driver of a ute while riding a motorcycle in Kalgoorlie.
The motorcycle was allegedly stolen, and according to Western Australian police was linked to the driver of the utility.
The boy's death has prompted an outpouring of grief from his Aboriginal community and protests yesterday saw rocks pelted at the Kalgoorlie courthouse yesterday.
A dozen police officers were injured as people threw rocks and bottles, and five police cars and a local business were damaged reports the ABC.
Acting Commander Gaunt said police were standing by the decision to charge the 55-year-old man with manslaughter.
"Many members of the indigenous community wanted to see him charged with a higher offence," he said. "The reality is the evidence does not support that."
Many people in Kalgoorlie believe the boy's death was racially motivated.
3. Family of Tom Jackson – who died yesterday from wounds sustained in backpacker knife attack pay tribute to him.
The family of Tom Jackson, who died yesterday from injuries sustained while trying to save a British woman as she was stabbed to death have paid tribute to him.
Thomas Jackson, 30, was injured as he tried to help Mia Ayliffe-Chung, 21, in the attack at a hostel last week.
Frenchman Smail Ayad, 29, has been charged with murdering Ms Ayliffe-Chung and attempting to murder Mr Jackson.
Police said this charge would be changed to murder.
Mr Jackson's father Les has said on Facebook: "We are bereft. Our darling Tom has left us and the world is a poorer place. Thanks again to everyone for the love and support you have given us over the last few days, we will be forever grateful.
"There is dark and evil in this world perpetrated by a few, but so much more love and light emanates from so many more. That thought will sustain us over the coming days."
Mr Jackson's family said they were "immensely proud" of him for his actions.
"There are many and varied reasons why we are, and always will be, immensely proud of Tom," his father said.
"His actions in response to this horrific attack only add to that sense of pride."
Mr Jackson's sister, Liv, wrote on Facebook: "There is nothing in this world that can prepare you for the pain and heartbreak of losing a sibling and a friend, but there is great comfort in knowing that he was mine.
"All that I ask is that you don't remember Tom as a victim.
"Indescribably proud of everything you accomplished and the lives you touched. I will love you always and forever TJ, your little sister, Lou."
4. Mia Ayliffe-Chung's funeral to include passage from the Quran.
A passage from the Quran (Koran) will be read out at the funeral of murdered British backpacker Mia Ayliffe-Chung.
In a post on The Independent, Mia's mother Rosie Ayliffe says she is planning to include a reading from the Quran in a multi-faith funeral for her daughter in response to media attention given to Ayad's religion.
"After talking about the misrepresentation of Mia's death in the media as an act of terrorism on the part of an Islamic fundamentalist, the minister delivering the service suggested we include a Quranic reading, and he will find something suitable with a friend who is an Islamic scholar," she wrote.
While Mia was "essentially a Buddhist" the service will incorporate elements from both religions as well as a Jewish text or song and a reading from Mia's grandmother's religion, Swaminarayan Hinduism.
5. Labor to introduce private member's bill to allow same-sex marriage to parliament today.
Labor leader Bill Shorten and deputy leader Tanya Plibersek will introduce a private member's bill to allow same-sex marriage in parliament today.
But, as Sky News reports there is no guarantee the bill will come on quickly for debate, as the opposition will need an absolute majority to suspend parliamentary rules to do so.
The vote for a same-sex marriage bill will be brought before the lower house on September 12.
Greens MP Adam Brandt, Independent Andrew Wilkie and Cathy McGowan also announced they have also given notice of intention to introduce a bill to make changes to the marriage act. They want to remove discrimination and would seek support from Labor and Liberal party members to co-sponsor the bill.
Mr Wilkie called on the government and the Opposition to get behind their bill.
6. Apple ordered to pay $19 billion in Irish taxes.
The European Commission has ordered Ireland to recoup 13 billion euro  ($A19.15 billion) from tech giant Apple for back taxes.
A three-year investigation by the EU Competition Commissioner found the arrangements dating back to the early 1990s were illegal under state aid rules.
Margrethe Vestager said it allowed Apple to pay substantially less tax than other businesses - 1% on its European profits in 2003 and 0.0005% in 2014.
"Member states cannot give tax benefits to selected companies - this is illegal under EU state aid rules," the commissioner said.
"The Commission's investigation concluded that Ireland granted illegal tax benefits to Apple, which enabled it to pay substantially less tax than other businesses over many years."
Apple shares fell around 0.67% to 106.10 US dollars (£81.05) per share after the shock fine was announced on Tuesday.
7. Separated conjoined twins defy the odds to start their first day at school.
A pair of conjoined twins who were given a slim chance of survival have defied the odds and are preparing for their first day at school.
Four-year-olds Rosie and Ruby Formosa were born joined at the abdomen and shared part of the intestine, and needed an emergency operation to separate them after they were born by caesarean section in 2012.
The twins underwent a successful five-hour operation at London's Great Ormond Street Hospital and are now happy and healthy, and looking forward to starting school next week.
"The time has just flown by, I can't believe how fast it has gone" their mother, Angela Formosa, told The New York Daily News. 
"They are very excited (about starting school); their big sister is in school so they can't wait. They've met their teacher a few times and they love their teacher."
8. School tells parents to pay "non-compulsory" fees or your child can't go to the formal.
Pay the fees or stay home. Image via Facebook.
A Sydney high school has told parents they must pay their school fees of $200 before they can purchase Year 12 formal tickets.
The Advertiser reports that Parramatta High has sent letters home to parents telling them that they must pay the voluntary fee.
The department of education confirmed to The Advertiser that "school contributions are voluntary and are a matter of choice for parents" and denied the school was saying they must be paid.
But The Advertiser reports a letter sent home said the school would not organise the formal and graduation until all school fees were paid.
Do you have a story to share with Mamamia? Email us [email protected]