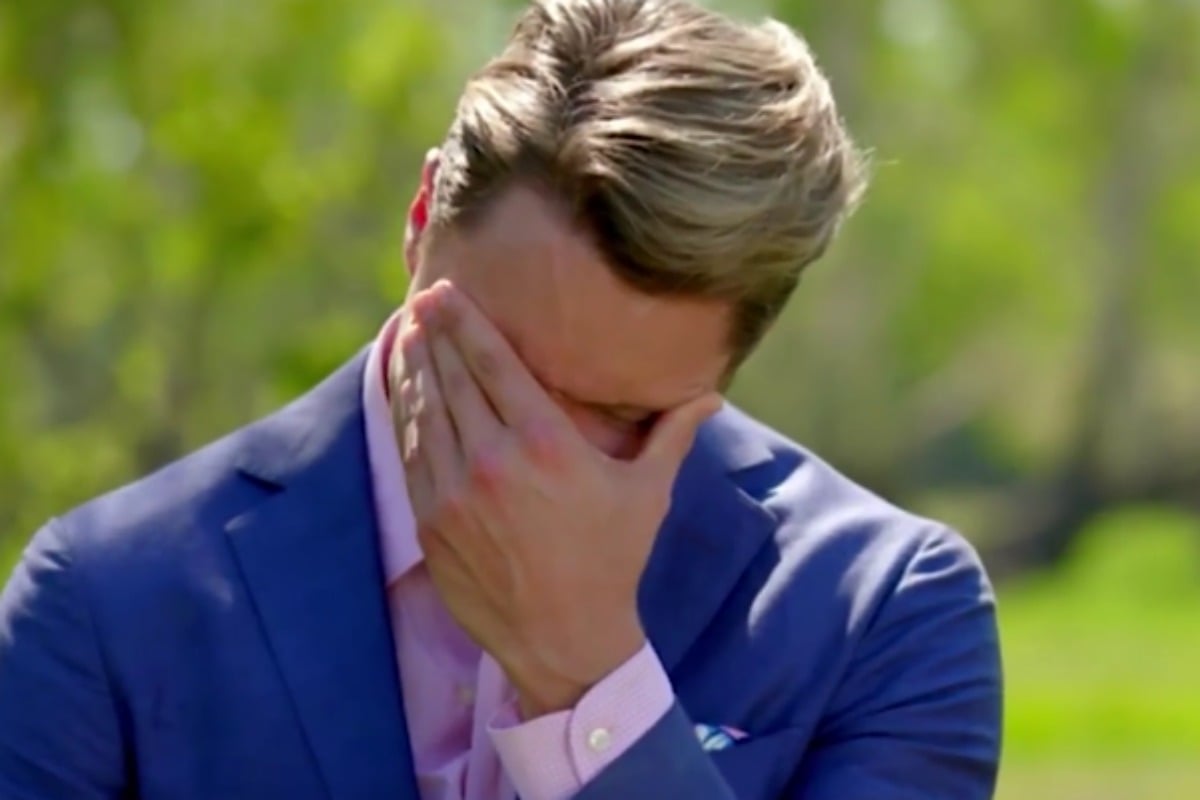 We all knew it was coming.
Todd King, the 26-year-old aspiring police officer from Western Australia, had genuinely fallen in love with Ali Oetjen.
He, like the 17 men who joined him six weeks ago, had been plied with alcohol, canapes, and an absurdly attractive woman – all designed to make him envision a future with Ali from South Australia.
They talked about marriage and they talked about kids. He opened up about his plans to join the police force, and how he would compromise on his goals in order to accommodate hers. He met her family, and she met his.
And then she dumped him, somewhere in the Northern Territory, leaving him to mourn alone, in the outback, with the impending threat of crocodiles and/or dingoes. A camera crew zoomed in on his broken face, as he bent over on the grass, sitting and staring at his hands.
But there was something that happened during those moments – as we saw a man rejected on TV by a woman he loved – that implicitly spoke volumes.
He cried.
He didn't almost cry. He didn't swear. He didn't just put his head in his hands. He cried.
And it broke all the rules.