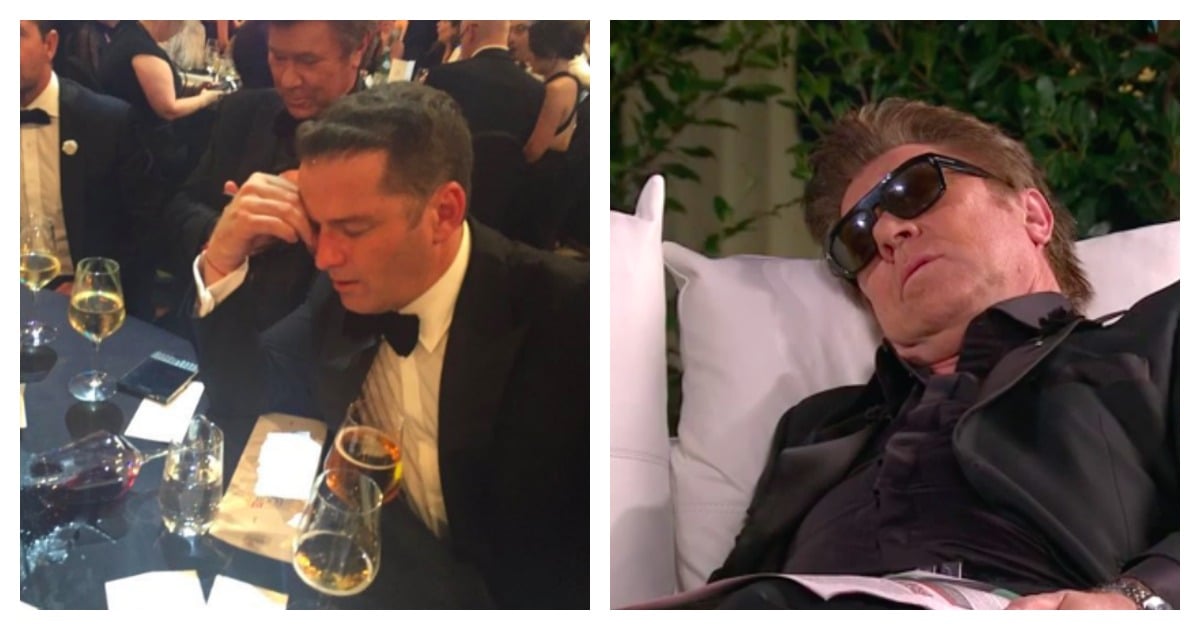 Fronting up to work the morning after a
big night
is an experience and adventure in itself.
But fronting up to national television at 5.30am the morning after a big night? Surely that's a feat in an of itself. And one the Today Show hosts probably deserve their very own Logie for.
There were some weary eyes and croaky voices by the time alarms sounded at 5.30am and cameras started rolling, as the hosts of Today backed up their big night with three and a half hours of live television.
Karl Stefanovic admitted to a very inquisitive Peter Hitchener that he had only three hours of sleep before fronting cameras, a tad more civilised than his now infamous 2009 post-Logies show where he found himself just a little bit drink when presenting.
Lisa Wilkinson on the other hand proved to be ever the professional, functioning as normal on absolutely no sleep while Sylvia Jeffries tried to mask what looked like a croakier-than-usual voice after TODAY showed some footage of the newsreader perhaps over-enthusiastically carving up an after-party dance floor.
But it wasn't just the hosts of Today who bore the brunt of work the morning after, with many-a-more guests of TV's night of night's compelled to appear on the show as very generous guests. (Or alternatively ones desperate to do whatever it takes to promote their latest single/film/tv show/luggage line.)
Conrad Sewell performed on the show wearing either the same clothes as the night before or just a very, very similar outfit, while Delta Goodrem braced the early morning to promote her new single.
Over on ABC News 24 Virginia and Michael looked surprisingly fresh for such little sleep, broadcasting live from back in their studio and not shying away from addressing the big issues.
Spare a thought too for radio duos Rove and Sam and Fitzy and Wippa who all also had very early wake ups for their radio shows this morning, broadcasting live from their respective hotel rooms with Rove not bothering to change out of his suit from the night before.
We have no doubt there was quite a bit of coffee and Berocca on hand throughout Crown this morning until cameras stopped rolling and microphones were turned off.
Missed the Logies last night? Check out Mamamia's red carpet coverage at the Logies.
Thank you - just by clicking on this and other content on Mamamia, you are helping to fund education for some of the world's most disadvantaged girls.
Together with our commercial clients and charity partner Room to Read, Mamamia's goal is to be funding 1,000 girls in school each and every day, by June 2020.
Learn more here about our ongoing mission to make the world a better place for women and girls.