Content warning: This post deals with eating disorders, and may be triggering for some readers.
Much has been written in recent weeks about the 'problematic,' 'dangerous,' and 'unrealistic' portrayal of eating disorders in Netflix's To The Bone. 
The film, starring 28-year-old Lily Collins, who has been open about her own struggles with anorexia and bulimia, tells the story of 20-year-old Ellen, a college drop out whose family dynamics and past trauma appear to stand in the way of her complex road to recovery.
Ellen is extremely thin, and has been diagnosed with anorexia nervosa. She has what her sister calls 'calorie Aspergers' where she can calculate the caloric value of food just by looking at it. Her bones protrude, her clothes are baggy. Her face is gaunt.
As someone with a background in eating disorders research, who has previously worked in a residential treatment centre for eating disorders, I was immediately unsettled by this premise.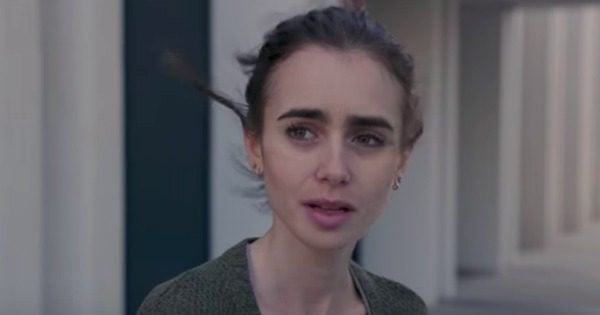 The only eating disorder pop culture seems at all interested in representing is a very limited brand of anorexia nervosa - despite the fact that bulimia nervosa, binge eating disorder, and other specified eating or feeding disorder (OSFED) are far more common.
A person who suffers from an eating disorder is also very likely to shift between diagnoses. The story of a woman who starves herself - with none of the 'unappealing' symptoms like binging or purging or laxative use - is so rare that it's incredibly hard to see To The Bone as the earnest portrayal that it claims to be.
While there were several moments throughout the film that I found irresponsible and misleading, it was its ending, or more specifically, its lack of ending, that was its greatest downfall.