An American woman has found herself newly single after she tried to trap her boyfriend into cheating on her.
Appearing on How to Catch a Cheater the young woman hired porn star, Valerie White, to approach her boyfriend and suggest a hookup, all while the interaction was being secretly filmed and live-streamed back to her.
"I love him; things are going really well but I need to settle my curiosities," the woman explained before she admitted, "I feel almost a little crazy."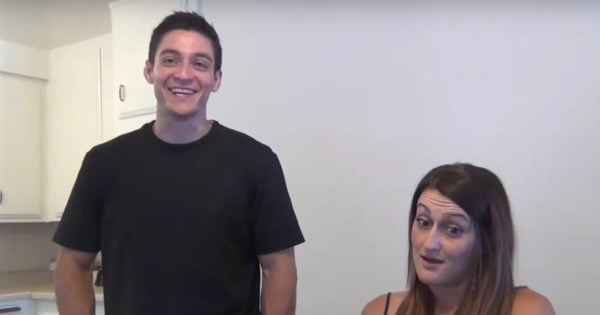 The woman said despite dating for a year she was still untrusting. Source: Youtube.
The girlfriend watched on anxiously as White approached her boyfriend outside a Barnes & Noble bookstore and offered him her number, asked for a ride, suggested group sex, and requested to see his penis.
The boyfriend - who appeared highly uncomfortable throughout the interaction - told White that he was seeing someone and at one point asked why she was interested in him.
When he tried to walk away, White was seen following him through the carpark groping him before she was told by crews to end the interaction.