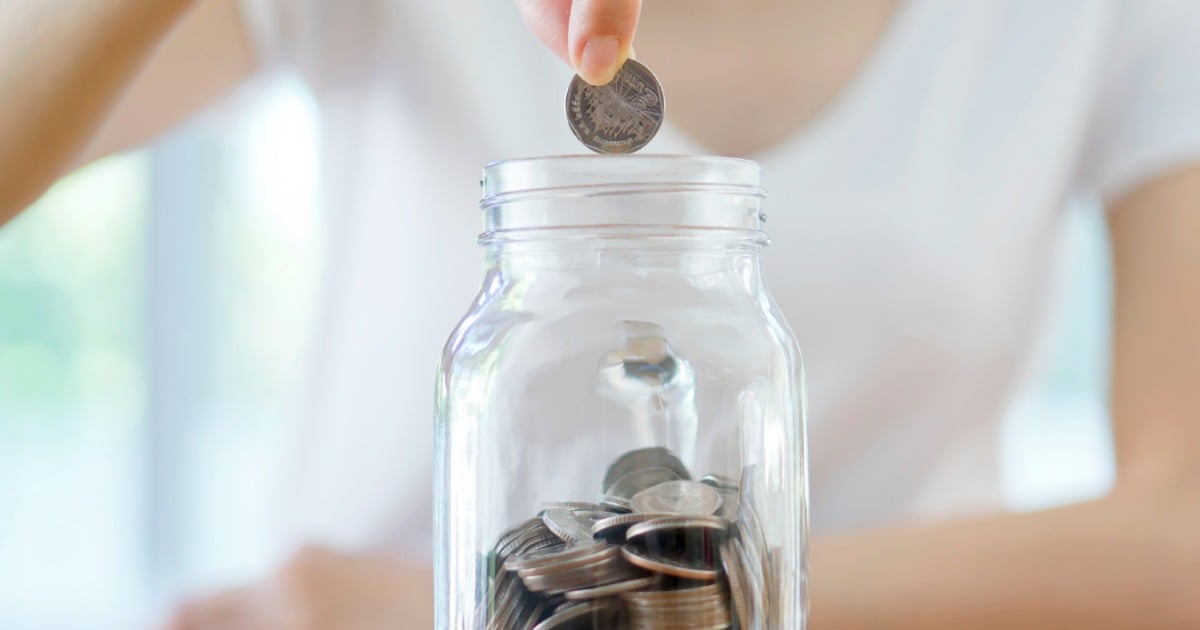 Stop me if this story is sounding familiar.
Each month you decide to pay off that credit card once and for all. You pour as much money as you possibly can onto it, hoping to make a significant dent. And you do, but by the end of the month the credit card balance has climbed right back up again! And so continues the vicious cycle. One step forward, two steps back. Pretty disheartening, right?
Now, there are plenty of blogs out there that will advise you to pay off the credit card first before building up your savings. But not me. No way. And here is why.
Ignore the math.
Sure, if you ask your high school maths teacher they will tell you that mathematically speaking paying off the credit card first is absolutely the right thing to do. After all, in the current market your savings are only earning you a measly 2% interest while you pay 15% or more on the credit card. It's a no brainer, right?
Watch: Kochie's advice for teaching your kids how to manage money. Post continues after video.
But, as I have said before, there is more to money management than pure math – otherwise, we'd all be rich!
So if you have tried this approach before and it hasn't worked, let me suggest something different.
Focus on the science!
We know that our brain is a pretty amazing and powerful machine. What you may not know is that as you go through life your brain creates new neural pathways as you have different experiences and learn things so that it can operate more efficiently.
What this means for your finances is that when you're trapped in the cycle of credit card debt you have formed, over time, a strong neural pathway around debt (aka a habit). And each time you use the credit card or you think about that credit card you are strengthening that connection in the brain making the habit harder to break.
What scientists have discovered though is that all hope is not lost and your brain has the ability to re-train or 'rewire' itself! This is called Neuroplasticity (and if you are after some interesting reading material I highly recommend Dr Norman Doidge's book "The Brain that Changes Itself").