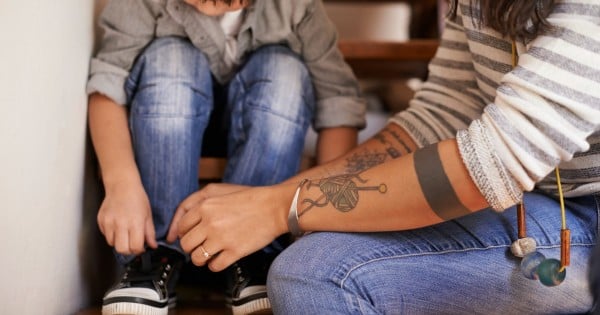 I am beginning to feel like a bit of an old hat at back-to-school preparations.
This year I am headed into the third time round and I have vowed to get organised early. I've got my list (my very, very long list) with the normal required items.
There are pencil cases and wind-up crayons, dictionaries and hand sanitiser, rulers and calculators, USB sticks, wet wipes and two pairs of old socks — for wiping the whiteboards I've learnt since my first double take at that request.
And then there are the uniform requirements. The school shoes, the sports shoes, the hats and the tops, the jumpers, the dresses and those odd things you only understand if you have girls – the scungies.
I've also got my requests in from the kids. One wants a baseball style school hat this year, now he's a great big year one boy – not the broad brimmed one he's worn when he was just a baby in kindergarten. Another wants laces not Velcro shoes, even though he doesn't know how to tie them.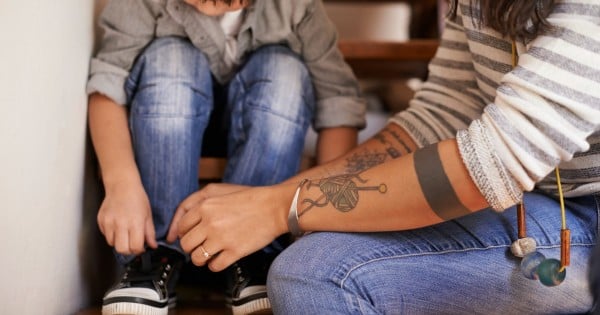 There is strict "superheroes aren't cool" directive and a very enthusiastic please-please-please-I'll-do-anything to get one of those highlighter pens that stack on top of each other.
We've got it planned with military precision and while my number one tip would be to avoid taking kids with me at all costs when I go shopping, when it comes to back-to-school requirements – and until I can 3D print off of a perfectly mapped version of each of my children's feet — there is no getting around the fact you have to take them with you.
The first year I ventured out with three kids to the nearest school shoe retailers, 200 of my not-so-closest-friends taught me two things. Firstly, that my storytelling repertoire could do some work. After standing in a line clutching a number (63) for an hour and a quarter with three bored, hungry kids and no entertainment, I realised there were only so many versions of Grimm's fairy tales you could adapt for the modern day child. The kids loved the bit where Little Red Riding Hood face-timed her Granny.