Let's face it – nobody looks back on their childhood and wishes they had LESS photos of themselves growing up. Quite the opposite.
Take it from me, the second-born, who occupies only 10 per cent of the family albums while my first-born older brother has a bajillion photos capturing his every milestone. (I'm not bitter, I swear!)
To all the mamas out there who aren't ashamed to whip out their phones or cameras the second their kid does something remotely cute, here are the dos and don'ts of photographing them to ensure your photos cut through the baby spam noise.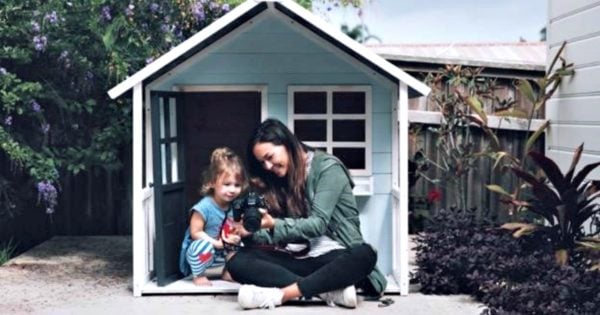 The dos
Do use bribery
I hear it's Parenting 101 that bribing children is frowned upon. But who cares when it means you get your prized piece on the mantel, right?
In the world of photography, it is more than okay to dangle a few choccies (or carobs, for the vegans) to get your kid in those insanely cute overalls they hate or to draw out those ear-to-ear grins.
Listen: Our podcast This Glorious Mess is here to help you navigate any parenting dilemma. Post continues.

Do use the art of distraction
Kids will 100 per cent do the opposite of what you want as soon as they realise they're about to be paparazzi-d. Props are your friends, people - distract your kids in a way that still gets them looking towards the barrel of your lens. Hint: Blowing bubbles, waving balloons or enlisting hand puppets are fair game.
Do play dress ups
Do dress your kid in the latest micro-fashion trends because years later, it'll make for a hilarious and terrifically cringe-y trip down memory lane. Take it from an '80s baby who rocked out in fluro and scrunchies.
But all jokes aside, if you're after those whimsical, timeless and professional-looking photos, you can't go wrong with soft neutral tones that match your environment.