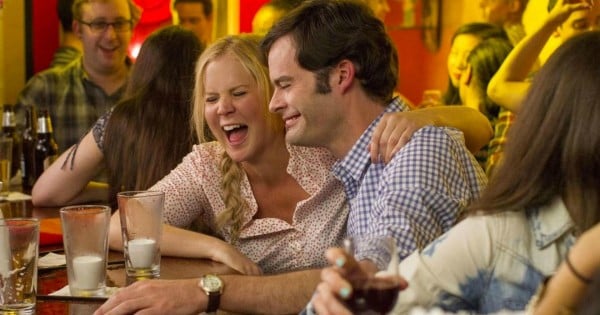 I'm a serial dater, I love it. Don't get me wrong, I love being in relationships, but when I'm not in a relationship, I love getting out and meeting people. I treat it like a game, if it's a great date, awesome! If it's an average date, I've got something to talk about at the next dinner party. If it's a shocker, I've got something to talk about on the radio.
I've been online dating on and off for over 15 years. I was one of the first to sign up to RSVP and I've been on everything at least once, POF, Tinder, RHP, AFF, AMM, and every acronym in between. My friends say I do single better than anyone they know.
I've just returned to Australia and I've decided to give it another go, but one thing I've noticed is that the girls are making it harder for themselves and potential partners, so I've decided after years of experience as a male online dater to pass on my observations as to what makes a great profile.
Watch: Mamamia staff discuss their most embarrassing date confessions. Post continues after video.
Top 10 tips for online dating.
1 – Have a photo. Profiles with photos get 10 times more hits than profiles without. You wouldn't buy a car without first seeing it, so why should dating be any different? Studies have shown that people without photos are considered to be hiding something.
2 – Have a great photo! You know who looks good in selfies? Nobody. No selfies, no duck face, no gang signs and keep your tongue in your mouth. Get someone who is good with a camera to take a few photos or get some professional shots done. Most people won't admit it, but it's the first and last thing they look at. For your main profile shot have a photo of you and only you looking directly at the camera, show your eyes.
Summer style shots make you look more outgoing, healthy and attractive rather than that shot of you at Perisher in the middle of August with a puffy jacket, beanie and goggles. Do not use a photo of you in a hat and sunglasses standing a kilometer away. Don't use group shots as your main profile shot as its hard to work out who is who and don't ever ever ever use a photo of you with your arm around some guy, it could be your brother, but it could also be your ex and that would just be weird. Have a few nice head shots and at least one full length body shot.