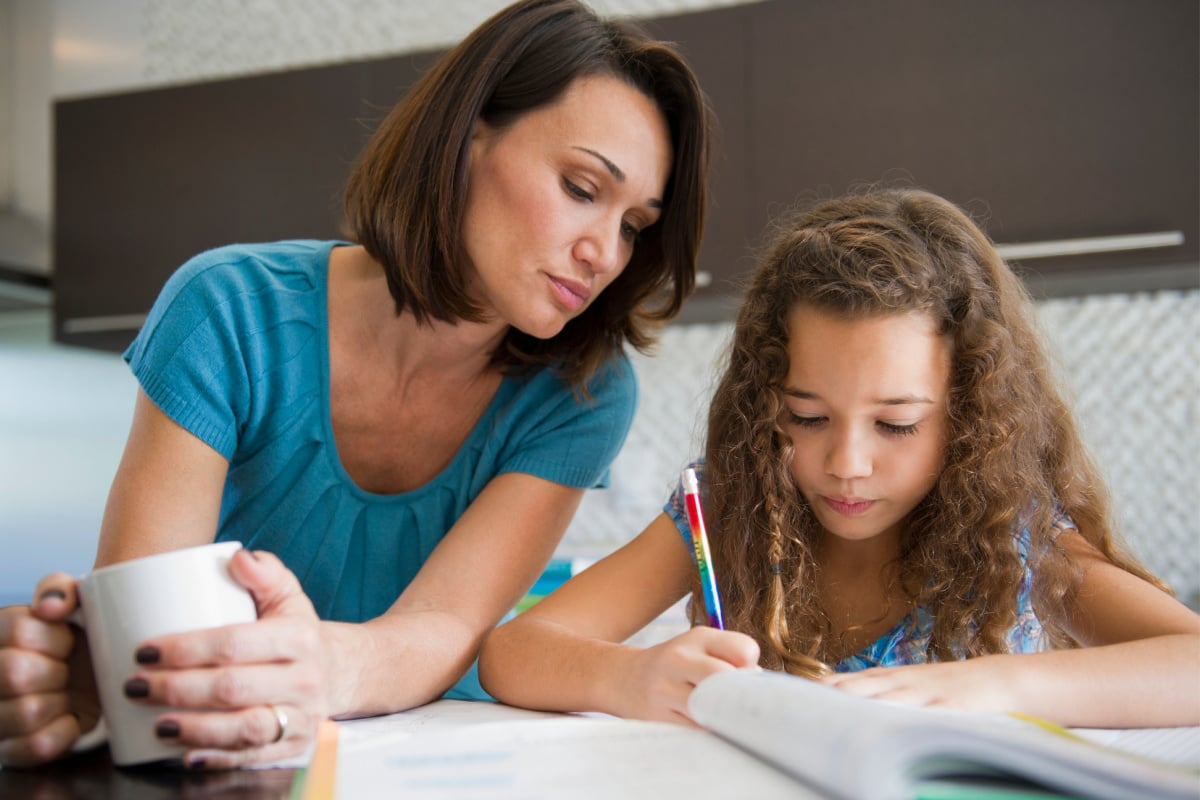 Suddenly found yourself wearing a teacher hat… morning til night… indefinitely? Dr Selina Samuels shares her tips for structuring your child's school day, keeping them engaged in online learning and, oh yeah, staying sane while you're at it.
Most parents who have tried to help their children with homework quickly realise that things can devolve pretty quickly. Even qualified teachers struggle to help their own offspring at home.
The reason is that we think we know our child's potential, and can get quickly frustrated when things don't go to plan.
Children too, especially the teenage variety, tend to take things quite personally, and can be extremely sensitive to criticism from parents – however well-intentioned. They often close off, put up barriers or just generally behave differently than they would with a teacher (or literally anybody else).
It looks like celebrities are getting, erm, creative in isolation. Post continues below.

Add to this a heightened level of anxiety about what's currently happening in the world, and life at home is looking like a bit of a powder keg.
Worst of all, although we're not technically in lockdown, we're also not doing many of the things which typically support positive mental health, like going to the gym, seeing friends and having time out at cafes and cinemas.
In other words, most of us are stuck indoors, worrying about what Australia could look like in a week, with our sanity savers taken away.
It's in this completely unprecedented and difficult situation that many parents are suddenly responsible for homeschooling their children, potentially for a prolonged period of time, while trying to manage their own work commitments and keeping themselves calm.