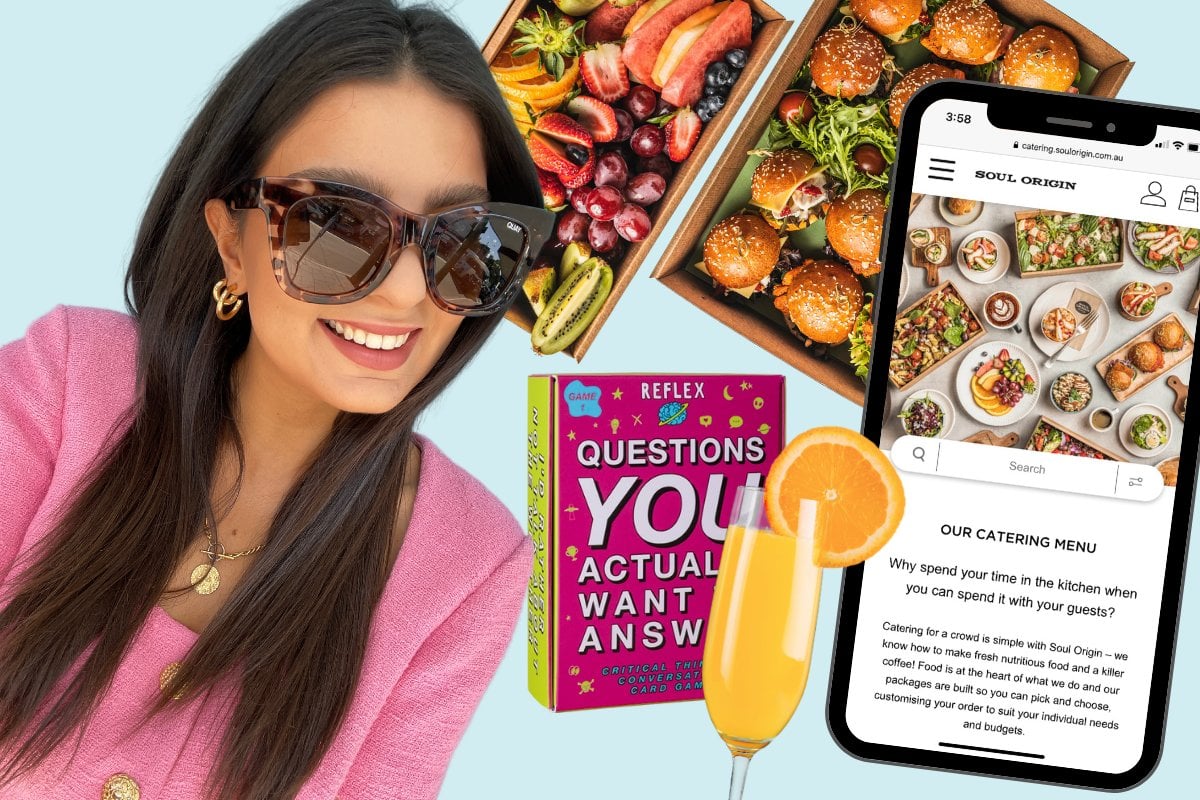 While Thanksgiving is a predominantly an overseas tradition, every year when it comes around, I can't help but feel a little FOMO for all that good food and holiday cheer. It's like, why do we have to wait for Christmas to have all that in Australia? Not fair.   
So that's how I started hosting 'Friendsgiving'. 
What's a Friendsgiving you ask? Well, it's basically just getting your friends together around the pointy end of the year, typically around Thanksgiving. 
Basically, Millennials love nothing more than putting a catchy name onto an existing concept and I'm all for it! It's the perfect excuse to host friends and loved ones around the holiday season.
After the year that was (here's looking at you, COVID curveball) we definitely didn't expect to be locked down again so this year's celebration felt all the more needed. 
But I'm also sure we're feeling all the more exhausted. So, I'm going to share some of my tips for making Friendsgiving this year less stress and less mess, but equally as fabulous as the others. 
1. Outsource the food
I'm the first to admit that I love a platter. Whether it's a grazing board or just a simple charcuterie plate, I never skimp on an opportunity to feed my friends. 
This year, though, I decided to try something different while still sticking to my roots. I outsourced my food BUT plated it up like I usually do at a grazing table. 
I always thought catering was for older, fancier people but then I got offered to try Soul Origin's new catering menu. It's food that looks seriously impressive (think mini falafels, halloumi sliders and fresh pastries) but still at an affordable price point. If you've ever eaten from one of their stores, you'll know their food is super fresh and delicious too.
Their catering platform offers brunches, lunches, salads, desserts and party packages so you're spoilt for choice.
It seemed like an easy decision for me, especially because it leaves more time to catch up with friends and takes the stress out of prep.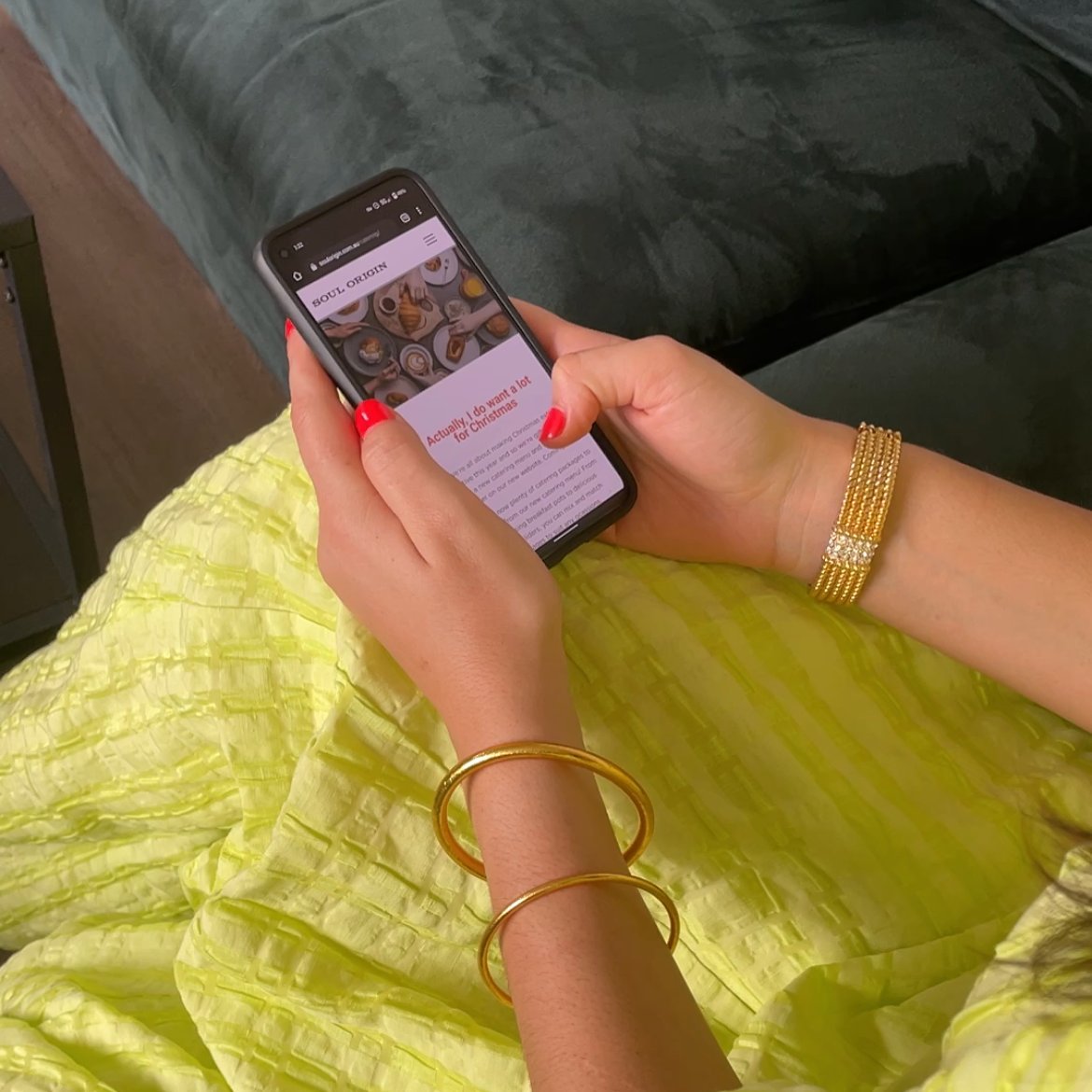 The online booking system is super easy to use. Image: Supplied