Welcome to Tinder Tales, Mamamia's series about disastrous dating app experiences. 
My time on Tinder was fleeting and resulted in the most baffling "relationship" of my life.
It's borderline depressing to admit that Matt* was the first person I ever 'swiped right' to. The first and thankfully the last.
I still remember his profile picture – thick, shaggy, dark hair covering most of his eyes – encircled in a huddle of his less-sexy mates on a trek across South America.
"Please, please, pleeeeaaaaase let it be the cute brunette guy," I remember thinking to myself, frantically swiping through his other photos before landing on a smiling solo selfie. "Thank JESUS."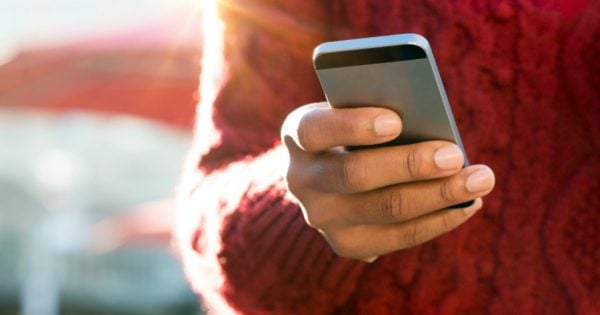 When we matched, the connection was bang on. After a few flirty messages back and forth, Matt launched into jokes about our future wedding while I basically wet myself at the thought of this incredibly attractive man being tall, intelligent (he studied engineering) AND liking The Kooks. (I call this The Trifecta.)
We spoke for hours, positively enthralled with each other, and planned to meet.
Our first date was something out of a movie - lots of nervous giggling. A few cringeworthy silences. A polite kiss at the door. The works.
What followed was an entire month of cutesy, PG13 outings that would've slotted in perfectly to a Steve Martin family comedy or, as my girlfriends were all too keen to tell me over plates of smashed avo, 19 Kids and Counting.