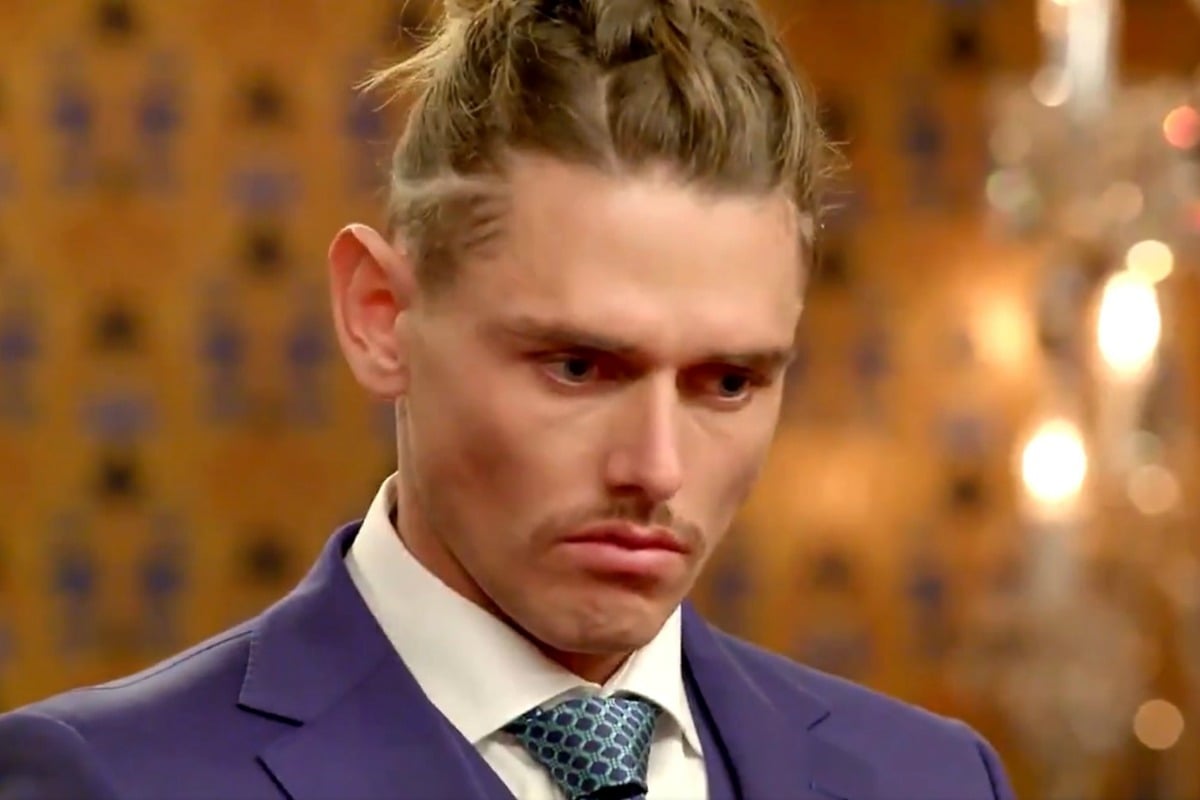 To catch up on all the Bachelorette Australia 2019 recaps and gossip, check out Mamamia's recaps and visit our Bachelorette hub page.
In case it isn't clear from the fact this is my 200th article about The Bachelorette's Timm Hanly in the past couple of weeks, we're big fans of the long-haired larrikin.
And by big fans I mean… We love him unconditionally.
Angie Kent told Mamamia what her relationship with her winner is like now and it is JUICY. Post continues below video.
It's Bachelorette finale week, meaning we're finally going find out if Angie picks Timm, Carlin or Ryan and we have been riding a roller coaster of emotions because:
a. We know Timm's not going to win but,
b. HE SHOULD WIN.
It's hard for us, which is why I am here to beg bachelorette Angie to do something… drastic, and that is to let Timm go on Wednesday's penultimate episode.
I KNOW, I KNOW, but we're putting his feelings above our entertainment here. ¯\_(⍨)_/¯
Timm is:
Kind
NOT ingenuine (ever)
Funny
Honest
Trustworthy
Unapologetically himself