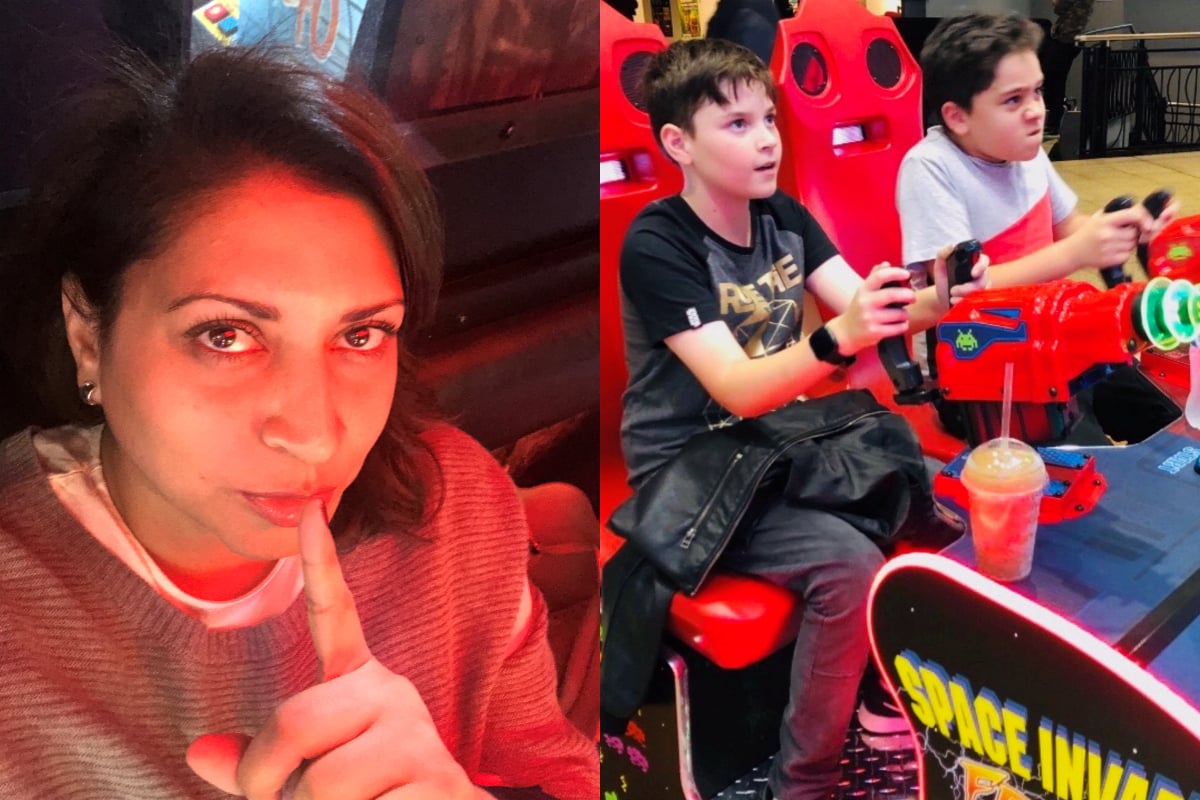 There's a school holidays activity which I love as much as my 12 year old, but don't tell him, because I use it for leverage.
He'll ask: "Mum, can you please take Sam and me to Timezone?"
I'll say: "Sure. But all your chores need to be done first, and then I get to watch what I want to on TV tonight, OK?"
But here's my secret… Timezone is actually for me. It's not a 'parental chore'.
I was a gamer in my youth, an arcade lover, and an absolute speed demon. I have so many good memories of playing the old-school Daytona car racing game before I even learned to drive.
That was a long time ago. These days, I spend my spare time Googling things like "How to get red Icy Pole stain out of white school shirt."
So, I only feign reluctance to take my kid to Timezone. While I might have an ulterior motive, I do find it's got something for everyone – here are five reasons why it's my pick for these school holidays.
1. The summer school holidays are scary long.
As a parent, I find the immense stretch of time a little intimidating. My son needs entertaining most of the time – like most kids. He's constantly looking for an activity we may not always have the time for during the school term.
I've found that Timezone is a destination which will entertain him for hours, even after a few visits.
The other issue I find in the summer holidays is the weather. You can't be at the beach every day, or go to the cinema three times a week.
Timezone is somewhere you and the kids can hang, that's air conditioned comfortably, meaning it's fun respite from the heat.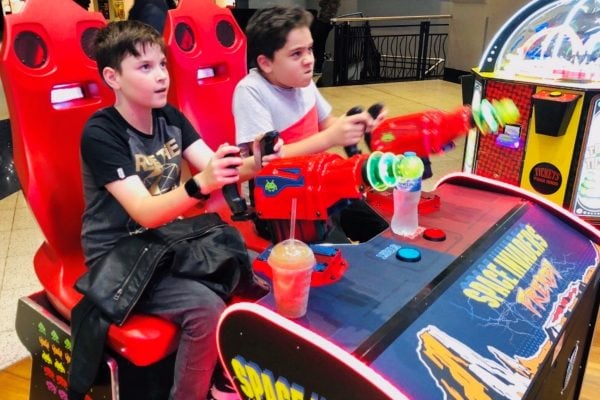 2. There's no "I'm bored". From me or him.
One thing that I've never experienced at Timezone is boredom. In the dozens of times we've been there, my kid, or his friends, have never come up to me and begged to leave.
In fact, it's always the opposite – they want to stay forever. This is because there's such a large variety of things for them to do. And they can play alone, or together. Laser tag, bowling, bumper cars, games – whatever they feel like.
And it's definitely not all about sitting down in front of a screen. The variety of activities means you can take your 12 year old and your six year old and everyone's got something they can enjoy.