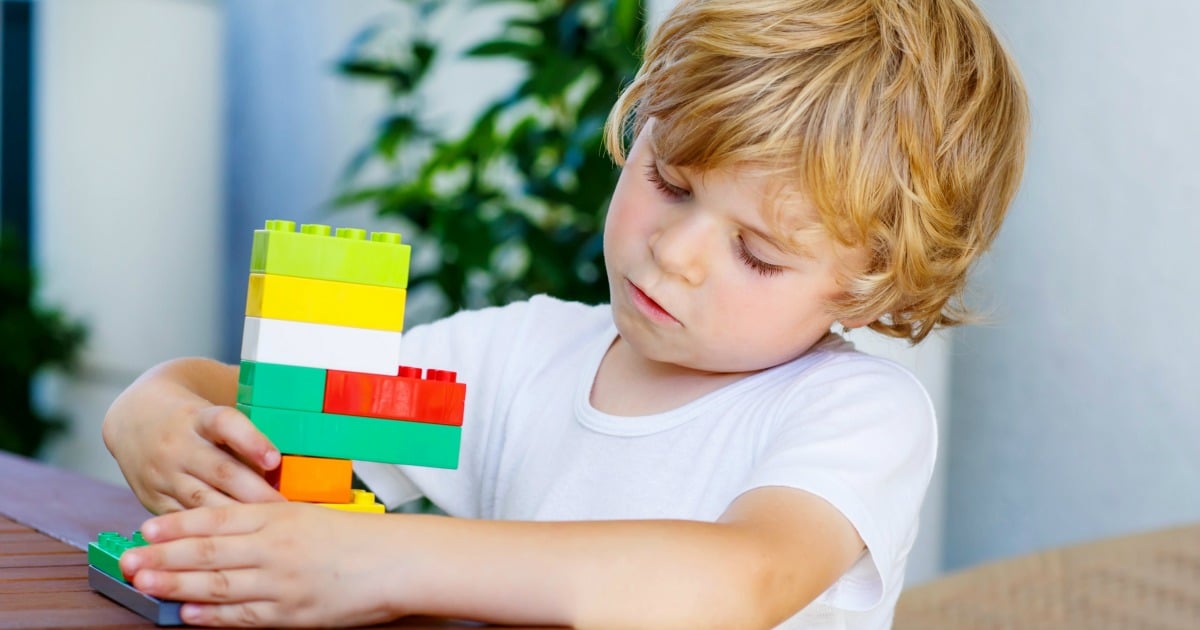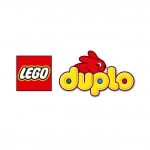 As babies grow into toddlers, the volume of toys in your home begins to spill out of boxes and shelves until before you know it, it's an avalanche of toys. But more does not necessarily equal merrier. In fact in my experience, the more toys that were available for my daughter to play with, the less inclined she would be to play with them at all.
So as she got older, I gradually reduced the piles and piles down to a selection of the best toys that never failed to engage her. Funnily enough, they were often the simple toys that generations of children have enjoyed.
Now, when I buy toys for my nieces and nephews and friends' children, I stick to this list of toys that never go out of style.
1. Musical instruments.
Quality musical instruments are often beautifully made and last for years, even with all the bashing, clanging and enthusiasm they attract. I still have a gorgeous wooden drum that was given to my daughter when she was born, as well as a xylophone, recorder and even a mini accordion. They now serve as an insta-band for when there are lots of little visitors in the house.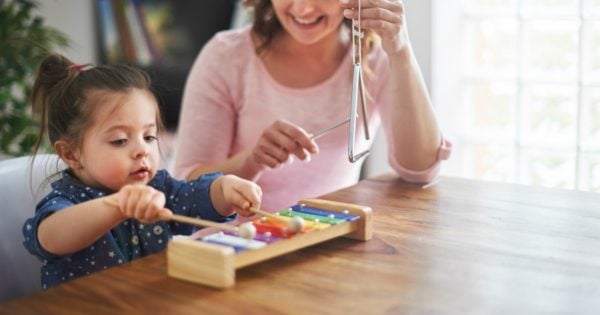 Stimulated and entertained. Image: iStock.
2. Bath toys.
Bath toys are also a great toy staple that kids never tire of, perhaps because baths toys have such a captive audience. My daughter loved her bath time and as she got older, would happily spend heaps of time in her own watery world fuelled by imagination.  Something as simple as a rubber ducky and a plastic boat would create endless adventures out at sea.
3. A LEGO DUPLO set.
Duplo is the preschool range from LEGO, designed specifically for little hands and minds from about 1½ to 5 years of age. The chunky, brightly coloured bricks are perfect for developing early fine motor skills, and the nature of the bricks means children have the freedom to explore and strengthen their creative and imaginative skills too.
LEGO DUPLO time. Image: iStock.

4. Puzzles.
There is something incredibly satisfying when you click or slot puzzle pieces into place, even for adults. But for kids, giant, colourful wooden puzzle pieces are a maze of possibilities that require real focus and determination, increasing the satisfaction when they can make the connection! I confess I still have a whole cupboard of puzzles from when my daughter Emi was little, ranging from the super simple toddler ones right up to 1,000 piece super challenges.
5. Cash registers.
My daughter Emi probably would have told you she'd have liked to become a checkout worker if she knew what that meant at about age two, if her enthusiasm for playing shops was anything to go by. A sturdy cash register, preferably with a beeping scanner, a basket of fake food and groceries, and off you go. Hours of entertainment and fun.
Getting the groceries done. Image: iStock.

6. Baby dolls.
As soon as Emi was old enough to realise she was a "big girl" (around two and a half) and there were "babies" in her childcare, she was ready to mimic looking after them. The favoured ritual was of course putting baby to bed, "nigh nigh", and then seconds later – "she's awake!". Simple additions such as cot, blanket and bottle meant Emi's favourite baby doll, Ella-Bella, soon became at her side at all times. (Poor little Ella-Bella. It was a tumultuous existence!)
So next time you're thinking of buying a toy for a little one, think of something simple and classic that will last the test of time and provide hours of creative, imaginative play time.
What are the classic toys your child plays with?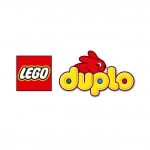 LEGO DUPLO is a colourful and fun world where preschool children aged 1 ½ to 5 years can play and explore with bigger-sized LEGO bricks, specially designed for their smaller hands and innocent curiosity. The LEGO DUPLO system of play is versatile at its core with a variety of bricks, figures and other elements - the perfect toolbox of creative materials for young children to explore and strengthen their creative and imaginative skills.