When it comes to your beauty routine, sometimes you just want someone to sit you down and take you through a list of definitive do's and don'ts.
Which is why we've put together this list of the 20 best beauty tips you'll ever hear.
Enjoy.
1. Apply a layer of sunscreen to your face each and every day.
Yes, even if it's cloudy or rainy or it's the middle of winter. Protect your skin from the sun's harsh rays, and you'll also be saving it from premature ageing. Hoorah.
2. To find the perfect shade of foundation, match it to your jawline instead of the back of your hand or your wrist.
It's the area that most closely matches that of your skin and is a better reflection of how your skin will look all year round (that is, once your summer glow inevitably wears off).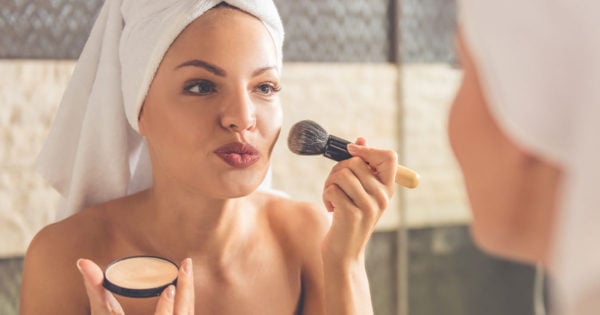 3. Heat your eyelash curler with a hairdryer for five to eight seconds before using.
It'll give you better, longer-lasting eyelash curls. Just be careful not to make it too hot.
For example, mascara usually has a shelf life of just three months, and foundation and some serums will last you six months. Replace them as needed.
5. Speaking of mascara, don't 'pump' the brush in the bottle before using.
This will cause air bubbles to form in the tube, drying out your beloved product quicker than you can say 'smokey eye'.