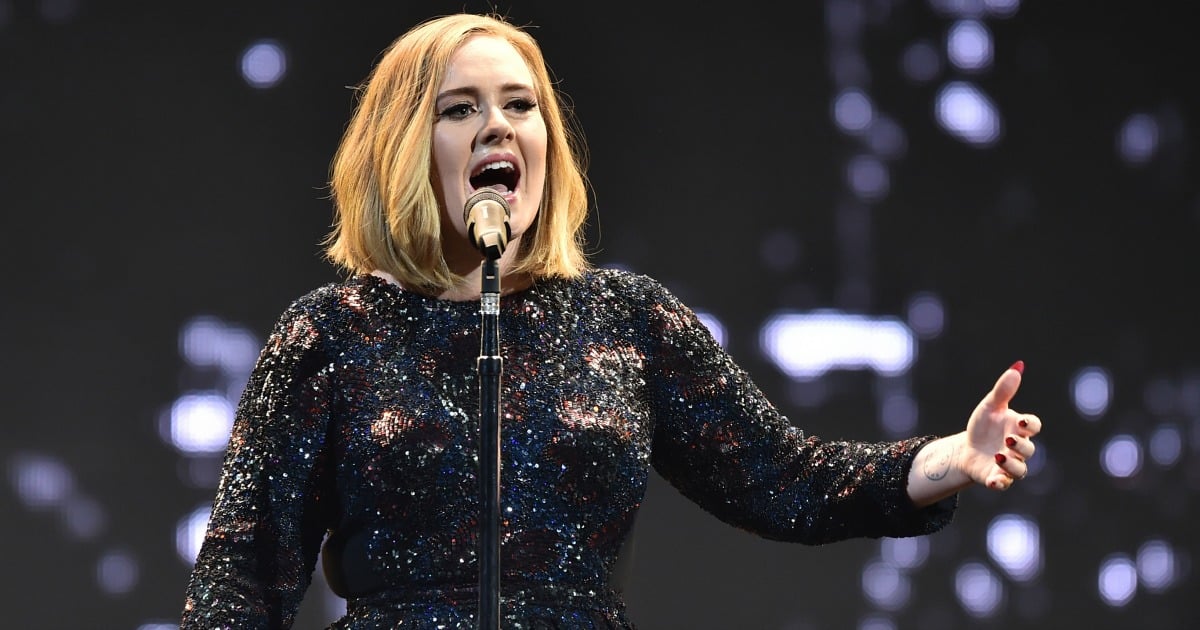 She's one of the most recognisable faces in the world, yet this Academy Award winner loves Adele just as much as we do.
Jennifer Lawrence has written about her pal, Adele, who has just been named as the richest British female musician of all time, earning a cool $157 million AUD, as part of TIME Magazine's annual Most Influential People list.
The list of 100, which this year includes 40 women and 60 men was released by TIME overnight and includes Leonardo Dicaprio, Melissa McCarthy, Hillary Clinton and Caitlyn Jenner (the only Kardashian affiliate to make the list).
Watch Adele's Carpool Karaoke with James Corden. Post continues after video.
The list is split into five categories: Pioneers, Titans, Leaders, Artists and Icons.
As part of the series, well-known names have written about each player in the categories. Comedic genius, Tina Fey wrote that she "fell in love with Ronda Rousey when she announced to the world that she was not a 'Do-Nothing Bitch'."
John Kerry, the U.S Secretary of State, wrote Leonardo Dicaprio's talent is "limitless, but his secret has always been pretty simple: he's real."
And music legend, Lil Wayne said when he first heard Nicki Minaj rap, "it wasn't even about her rapping better than any female rapper. It was about, man, she's rapping better than other rappers—period."
Lawrence's piece was a bit different, a love letter of sorts. She writes of how Adele was the first artist since Destiny's Child who could make her sing into a hairbrush in front of a mirror.
Of how watching Adele perform at the 2013 Academy Awards from side of stage was akin to "peeking behind the Great Oz's Curtin."
Lawrence also describes the aspects of Adele we don't see. "What you don't see is what a wonderful mother she is. What a wonderful partner and friend she is. That she makes her son's Halloween costumes. Adele is a gift, an international treasure."
Preach.
Other noteable entries include Aziz Ansari, best know for his role in Parks and Recreation and as the creator and star of Netflix's Master of None, has been listed as a 'pioneer'.
His spiel, written by Broad City's Ilana Glazer and Abbi Jacobson, details his 'innovation' when it comes to breaking the mold.
North Korea's ruler Kim Jong Un also makes the cut, as do Ariana Grande, Pope Francis, Dwayne 'The Rock' Johnson and, of course, Donald Trump. Ugh.
You can find the full list here.