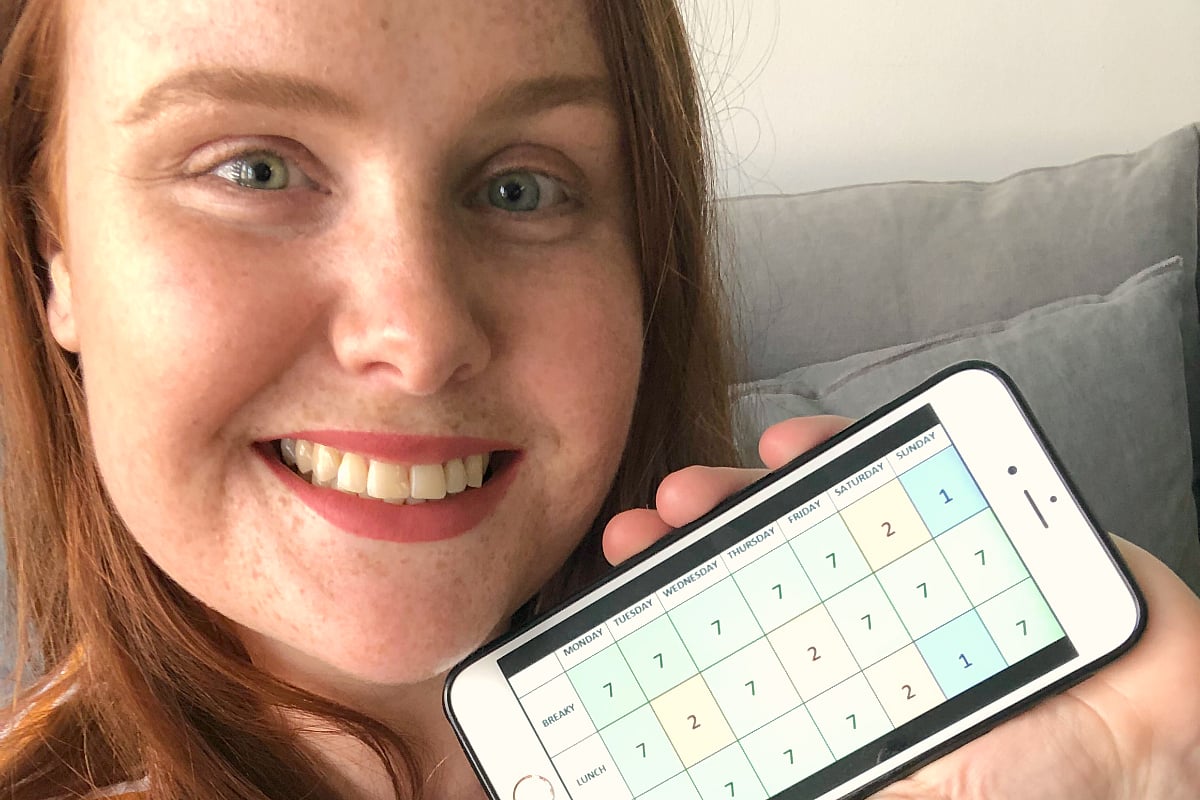 I can count on one hand the number of times I've not been on some sort of a 'healthy diet' in the last 15 years.
Sorry to open with such a downer – it's not great, but it's true. I've spent most of my adult life so far trying to find a healthy eating plan that I can stick to and that will work long term.
The search for that lifestyle balance of being 'healthy' but not sucking the joy out of food and life recently led me to Dr Tim Robards' healthy eating by number method. That, and Instagram.
Yes, I'm talking about Australia's first Bachelor, Neighbours star, chiropractor and exercise physiologist.
Robards' nutrition philosophy is called the 7:2:1 method. It goes something like this:
70 per cent 'super clean': a balance of protein with carbs from salad and vegetables, and good anti-inflammatory fats.
20 per cent 'sensible': including carbs from minimally refined or processed grains.
10 per cent 'relaxed': whatever you like.

If this method sounds familiar, that's because it is.
In interview and profiles of celebrities or health experts, they'll often say they 'eat clean 80 per cent of the time and indulge 20 per cent of the time'. This could look like eating a plant and lean protein-based diet on weekdays, and not worrying too much about what you eat on the weekend.
It's also a bit vague. For me, that's why it doesn't work.
Because I know my mindset can go up and down throughout the working week, simply 'eating clean on weekdays' doesn't account for when I've had a bad day and want to order creamy pasta or McDonalds on Uber Eats instead of cooking the fish I defrosted that morning.