Have you ever been to an ex's wedding?
How about going an ex's wedding with your partner and the person you chose to be with instead of that very ex?
That is the exact situation Australia's first Bachelor Tim Robards found himself in over the weekend when he went to former Bachelorette Katherine Schmidhofer's wedding alongside partner – and former Bachelor contestant – Anna Heinrich.
Katherine Schmidhofer's wedding.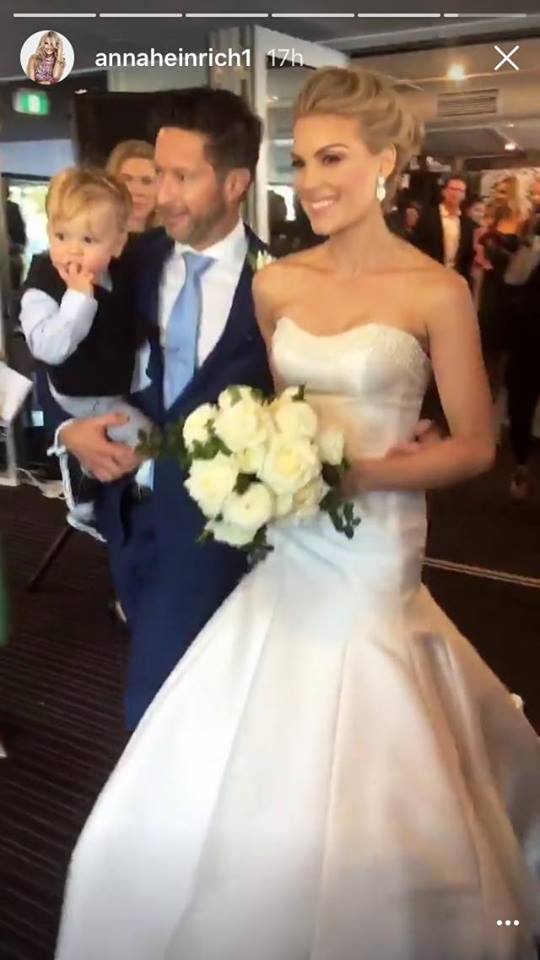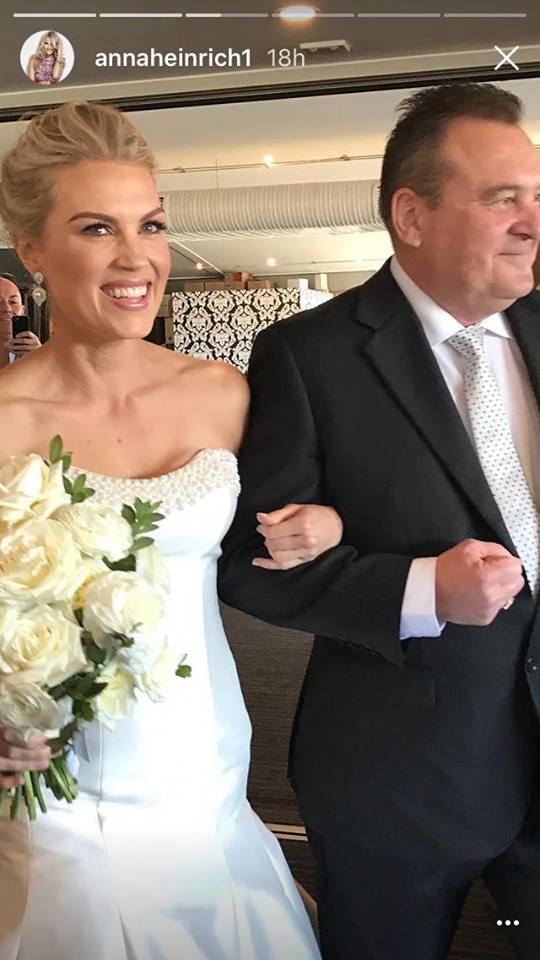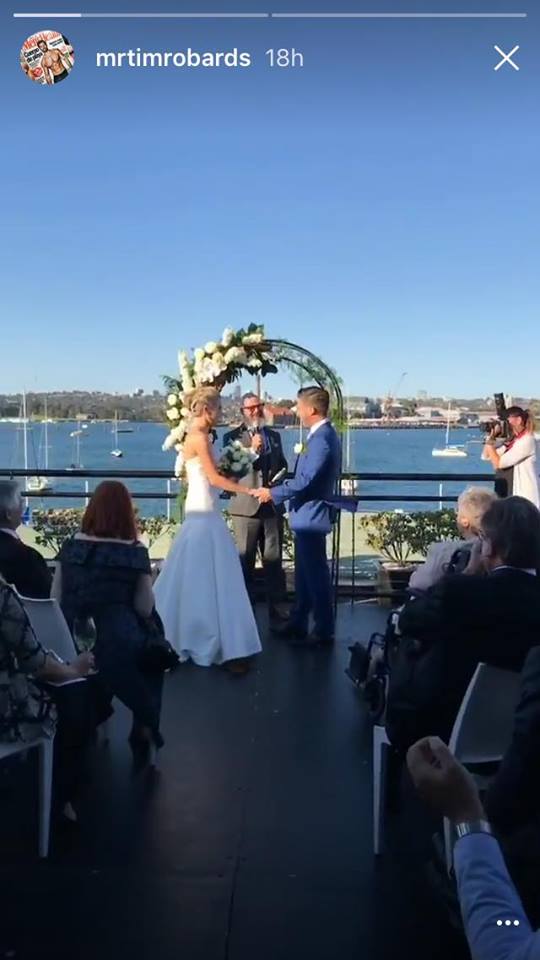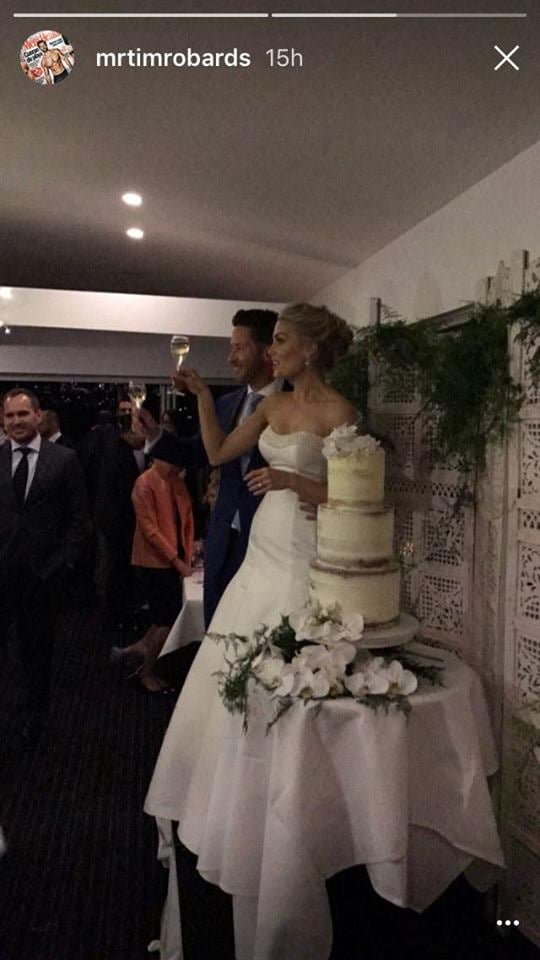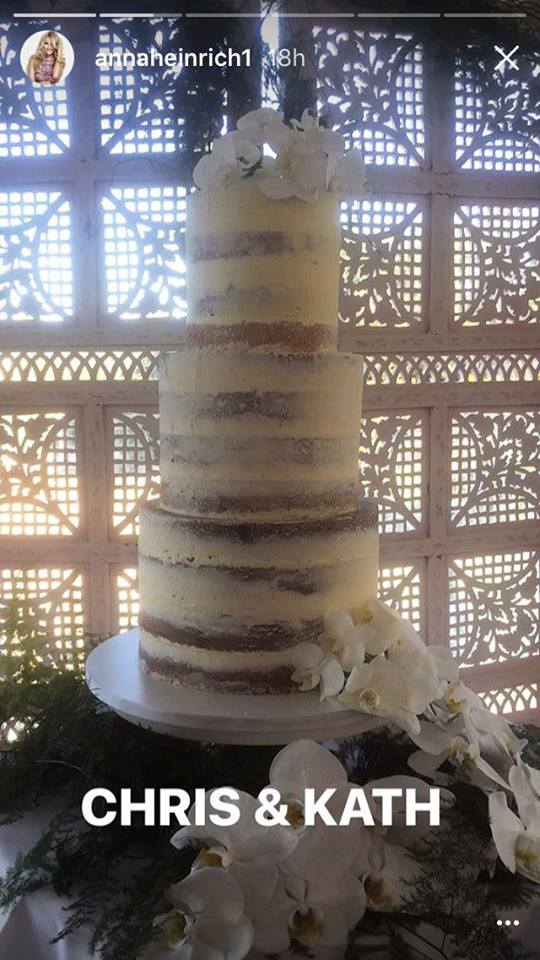 It might seem like our own real-life wedding nightmare, but it appears all three have formed a solid friendship since leaving the show, with Tim and Anna spending much of the day uploading images of the wedding to Instagram.
AND Tim and Anna weren't the only former Bachelor stars attending the wedding. Former contestant Sarah Amey also posted about the day on Instagram.
"It's finally here! My beautiful big sister from another mister is getting married this weekend. You are going to make the most stunning Bride," she wrote.
It didn't take long for Katherine to find love after finishing up on The Bachelor, meeting new husband Chris within months of leaving the show.
The child and adolescent psychologist is also now the mother of an adorable little boy, giving birth in June last year to Hugo Clifton Jeffrey.
Schmidhofer came fifth on Robard's season of The Bachelor, leaving the show with very little screen time but remaining so highly regarded in the eyes of The Bachelor himself.
Upon leaving the show, Schmidhofer told Reality Ravings that she was disappointed with the outcome as she did harbour feelings for Robards.
"As soon as I got out of that limo it was attraction from day dot. Any of the time I spent with him the feelings got stronger and we got to know each other better.
"I got a lot of closure [when evicted] and it was nice to hear the things Tim had to say about me that were positive," she said at the time.
Congrats Katherine!