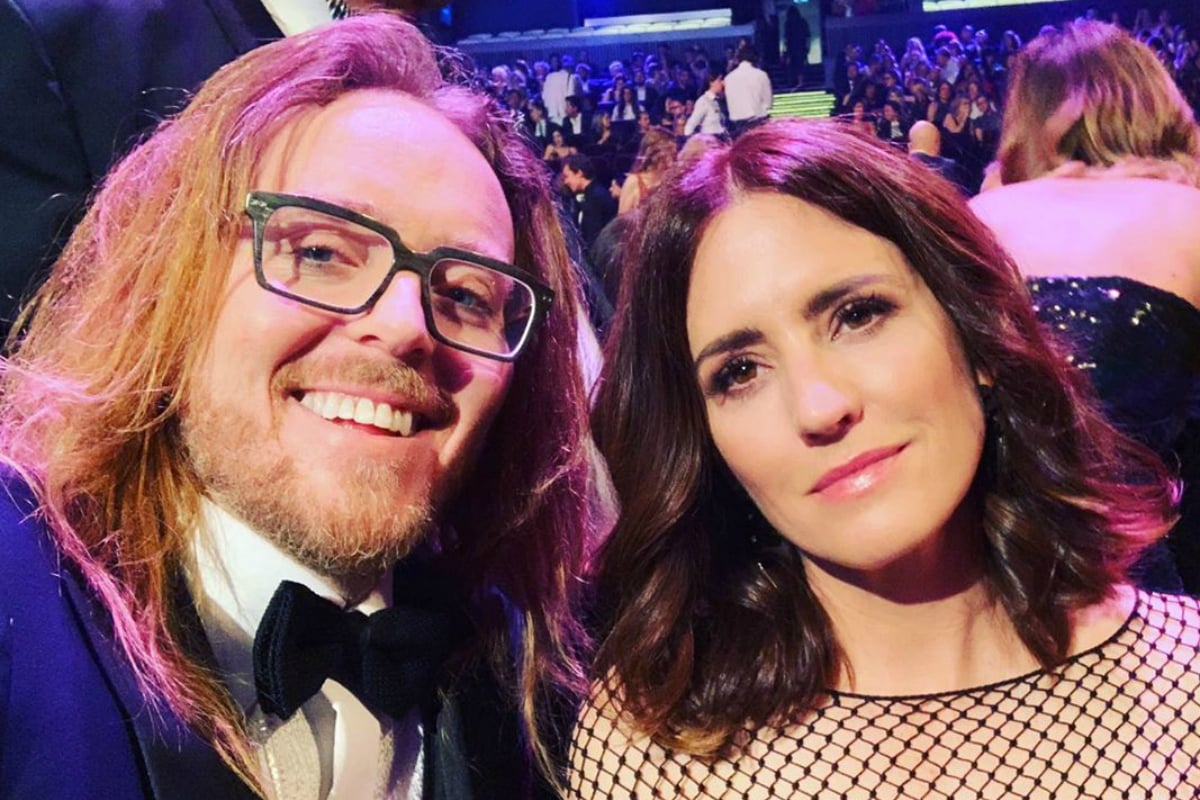 Tim Minchin is one person you can count on to be honest.
The Australian comedian and composer is known, among other things, for his no-nonsense and ever-sensible attitude towards all-things life. And hearing him talk about his 26-year relationship to his wife, Sarah Minchin, is as refreshingly real as you'd expect.
In his interview with Mia Freedmen for Mamamia's podcast No Filter, the 44-year-old spoke about all things marriage, monogamy and money.
"I've made a choice, that I think Sarah is the right person and that monogamy is the right idea and that family is a priority over all the other stuff, which I also really, really want a lot," the musician says.
"In my recent tour, I've got a song 'I'll take lonely tonight', which is about resisting temptation [and] is the song that actually resonates with audiences the most these days. But I've made a choice, and it's a real commitment to loyalty."
Side note… Tim Minchin tells us what advice he'd give to his five-year-old self. Post continues below.
Minchin admits that being married doesn't come without its challenges, particularly as their family has travelled the world and relocated a number of times for his work.
"Every now and again [Sarah] goes, 'Oh, I'm just serving your bottomless need to achieve more crap. I'm just your facilitator so that you can have all your dreams come true and kids you don't have to look after,'" Minchin tells Mamamia.
"That's her hitting bottom. A month after she said that to me, when we moved to Sydney, I went, 'We need to talk about that feeling,' and she went, 'Oh, I was just feeling down.'
"I've had to say to her, 'It's your life, I will do anything – barring stopping working – to support you.'"
But the comedian admits that the sentiment is easy to say, harder to do.
"She's a mum and she's a primary carer and she's got a husband who's obsessive about work. So, it's all very well to say 'you can get more help,' but she's like, 'I don't want someone else to bring up my kids, I want you to be here.'"
Listen to Tim Minchin's full interview with Mia Freedman here. Post continues below.