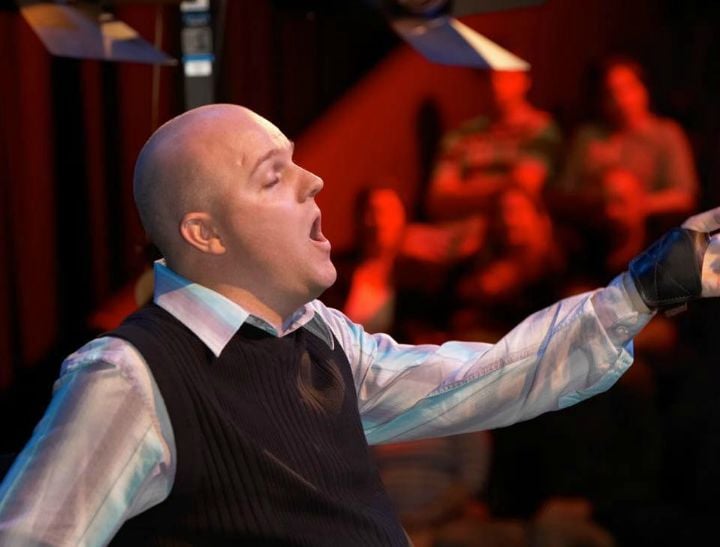 Sure, their voices are pretty damn good. But this moved some people to tears.
Last night's episode of The Voice was an emotional roller coaster.
Double the number of people went home and, chances are, not all your favourites made it through.
If the contestant didn't bring their A-game — they were probably dropped. Even if they gave it their all and did a damn fine job — they were still probably dropped.
It was on these grounds that national treasure Tim McCallum was sent home last night.
Tim performed the hit song You Raise Me Up, while sharing the stage with fellow Team Ricky members, Dione and Naomi.
Dione tore it up with Climb Every Mountain, but, ultimately, it was Naomi's rendition of Wicked's Defying Gravity that saw her through to the next round.
Yet, while each of these contestants delivered incredibly moving performances — it was Tim's farewell speech that had everyone talking.
"I'd really like to take this opportunity to thank everyone backstage, who has made this experience so enjoyable and inclusive for me, especially the guys who built and carried the ramps," Tim said.
"To me it's all about difference is actually normal and we should celebrate that.
"So, through my performance, I kind of hope I've been able to reach some people out there and show them that they can still achieve their dreams."