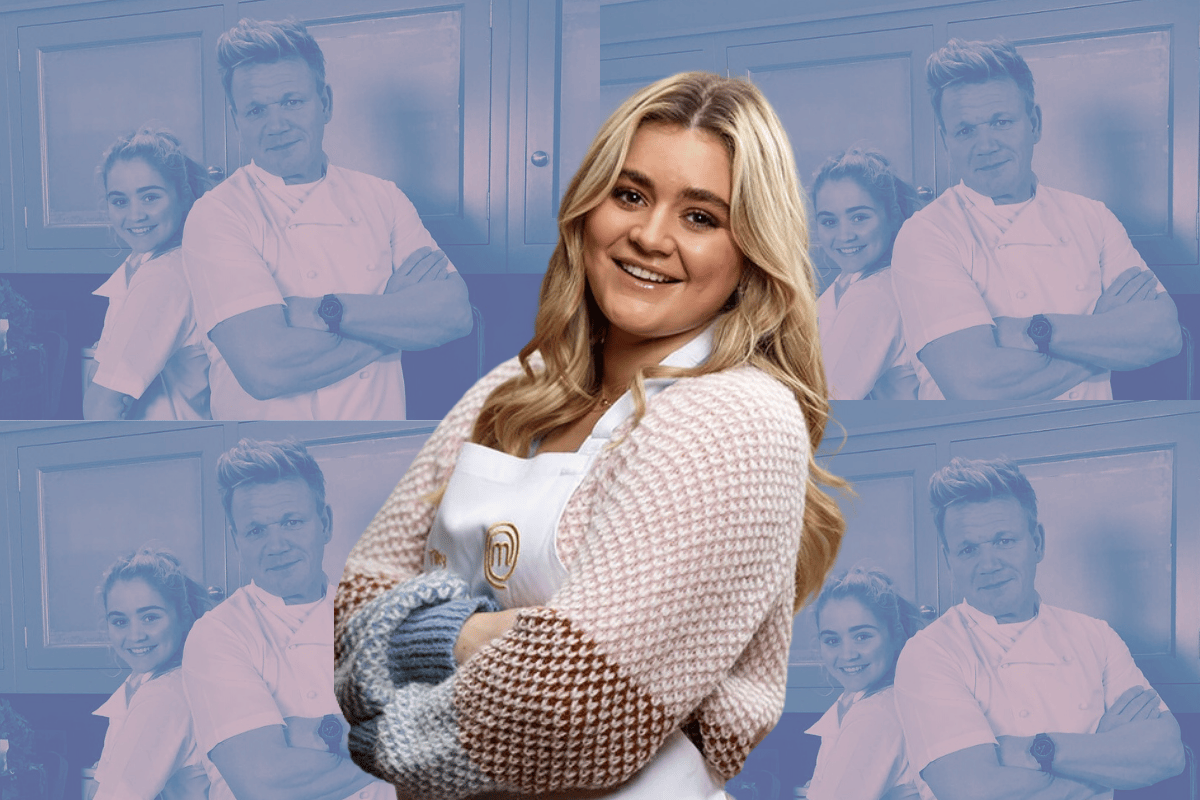 Her dad is arguably the most famous chef in the world, notoriously known for his expletive-ridden comments on cooking shows such as Hells Kitchen, Hotel Hell, Kitchen Nightmares and his judging appearances on the various MasterChef franchises. Not to mention his 30 restaurant ventures across the globe.
But it's not Gordon Ramsay that is trending as of late. It's his daughter, Tilly Ramsay.
The 19-year-old is following in her father's footsteps and creating a major profile for herself, showcasing her own cooking talents and easy-going nature.
More recently, Tilly has been gracing our screens on Celebrity MasterChef Australia, with Aussie icons such as Rebecca Gibney, Dami Im, Patrick from Offspring and Chrissie Swan.
But before we watch Tilly cook some killer dishes, here's a look at her rise to fame and what it's been like growing up with the formidable Gordon Ramsay: including a revelation from Gordon that the Beckham boys are off-limits. 
Watch: Things I say while watching MasterChef. Post continues below.
Tilly Ramsay's early life.
Gordon and Tana Ramsay married in 1996 and have been together since. They have five children together: Megan aged 23, Holly and Jack aged 21, Matilda aged 19 and their youngest Oscar, who just turned two.
Born in November 2001, Matilda "Tilly" Ramsay grew up in London, often splitting her time between the UK and Los Angeles for her dad's television career.
According to her parents, Tilly was keen on cooking from a young age and has shown a liking to it ever since. 
She seems to really be the only kid in the bunch that has shown a liking to television, with her public profile far bigger than her siblings.