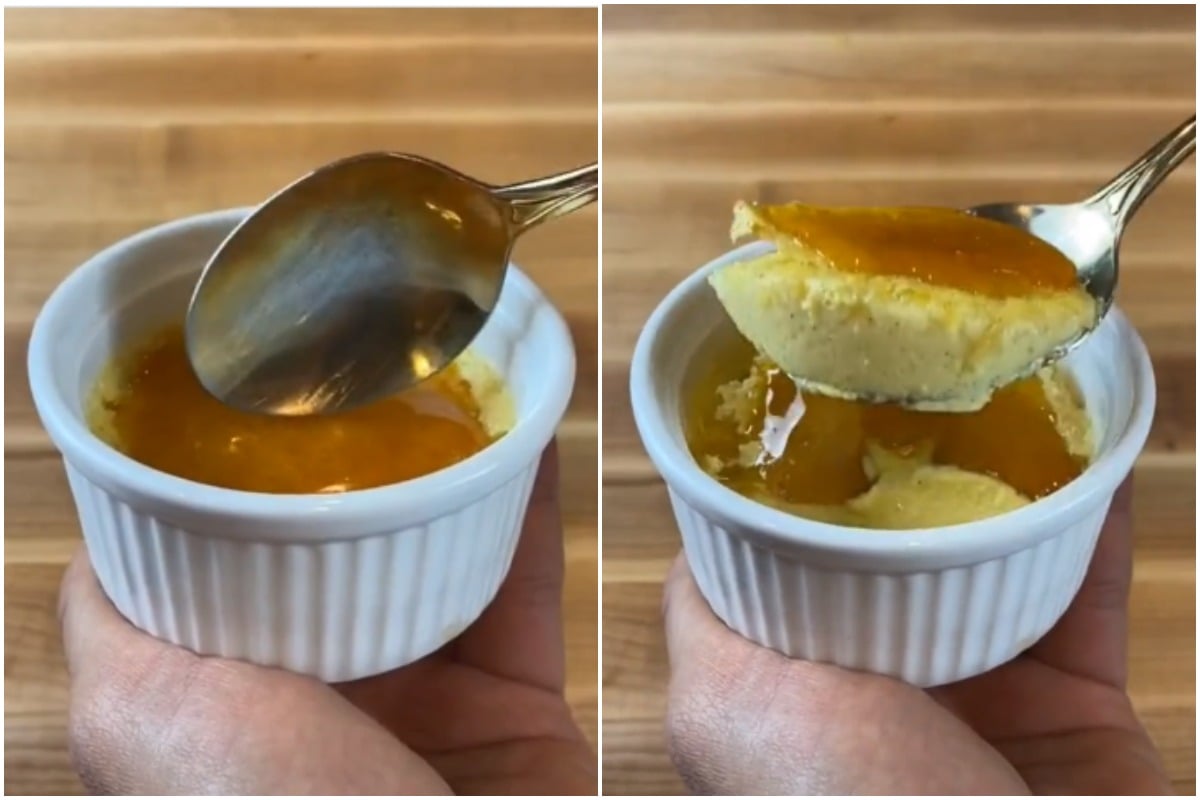 It's safe to say that baking, cooking and most importantly, eating, have become some of our favourite hobbies in self-isolation.
If you ask anyone you know if they've baked banana bread, cookies or attempted a sourdough in the past few weeks, the answer will more than likely be yes.
Here's how you're spending isolation according to your star sign. Post continues below.
If you're keen to join in but aren't particularly blessed in the culinary arts, we have a recipe for you to try: the humble three-ingredient crème brûlée.
Originally created by Buzzfeed Tasty, the recipe has since been turned into a TikTok video by @shefshaq. And my oh my, it's simple, quick and looks exactly the same your normal crème brûlée.
Oh, and you probably already have these three ingredients in your pantry.

All you need is vanilla ice cream, one egg yolk and sugar.
First, preheat the oven to 162 degrees.
Then, simply microwave the ice cream until it's melted, whisk in the egg yolk and then pop the mixture in a small ramekin.
Place the ramekin into a round cake tray, and pour boiling water into the tray until it comes about halfway up the side of the ramekin. Bake for 40-50 minutes.
Then, cool to room temperature and cover with glad wrap.
Next, place the ramekin in the fridge for two hours.
Finally, caramelise sugar over low heat and pour on top.
Et voila!
Feature image: TikTok/@shefshaq.