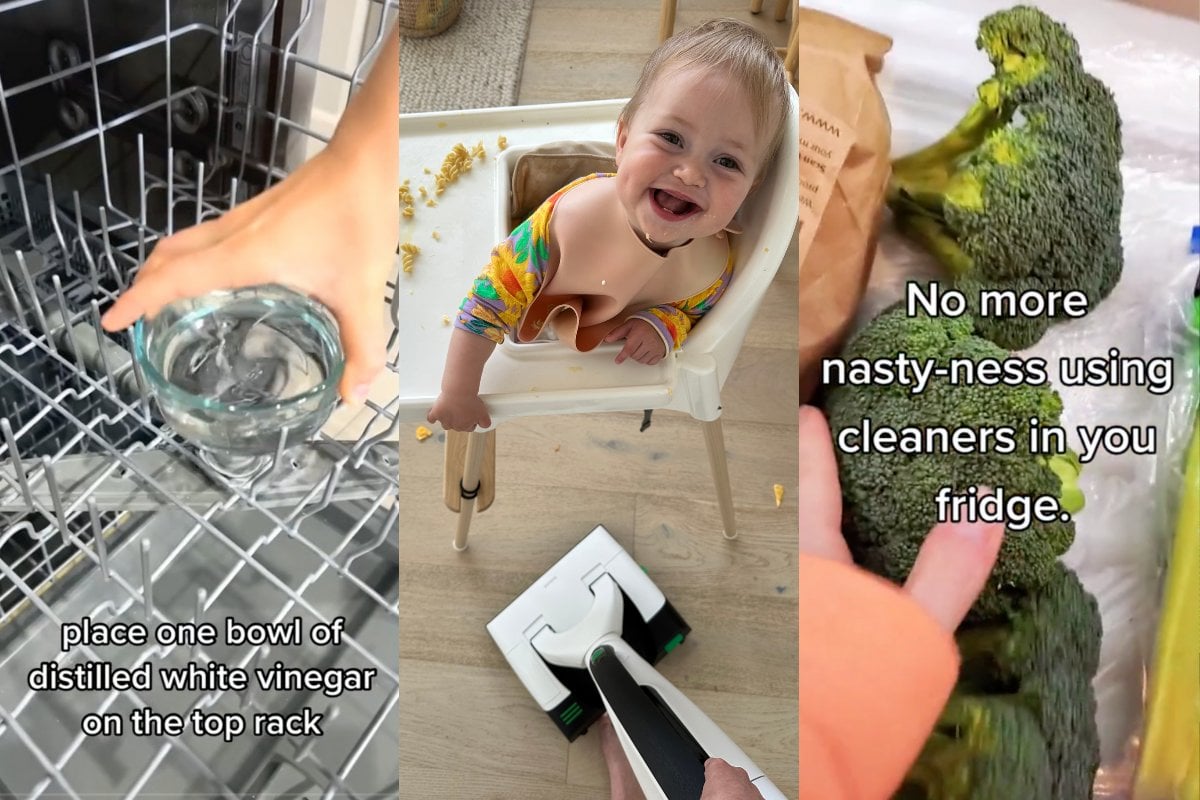 I'm pretty selective about the advice I'll take from social media. Mostly because it takes so long to do.
Learn your 7-step skin care routine? Absolutely not.
Make pastry from scratch? When I could just buy it ready to go? Nah, I'm good thanks.
Change the shape of my face in six weeks with face yoga? Who has SIX WHOLE WEEKS to dedicate to this?
You know what I DO have endless time for? Things that will save me time. I have three small children, so I'll do anything for extra minutes back in my day.
If a video is 20 seconds long and it gives me a tip that'll save me 30 seconds I've basically made time.
It's like Girl Math for time.
TikTok is the best for these time-saving hacks, especially in the cleaning department. Here are my favourite CleaningTok hacks you need to work into your routine immediately.
1. The hair dryer hack
Cleaning the toaster is firmly on my "should do" list rather than my "to-do" list, right up until we start choking on smoke. In good news for my home and contents insurance premiums, Clean-fluencer (it's a thing) @jessicahaizman has inspired me with this TikTok. Her toaster hack takes less than three minutes so there's no excuse for leaving it off the list.
How to: Firstly, unplug the toaster. Don't skip this step, getting electrocuted won't… save you any time. Stick a microfibre cloth in the toaster slots to knock any big crumbs loose. Remove the crumb tray at the bottom (Didn't know that was there? Same). Then hold your toaster over the sink or bin and use a hair dryer to blow out the remaining crumbs. Genius.