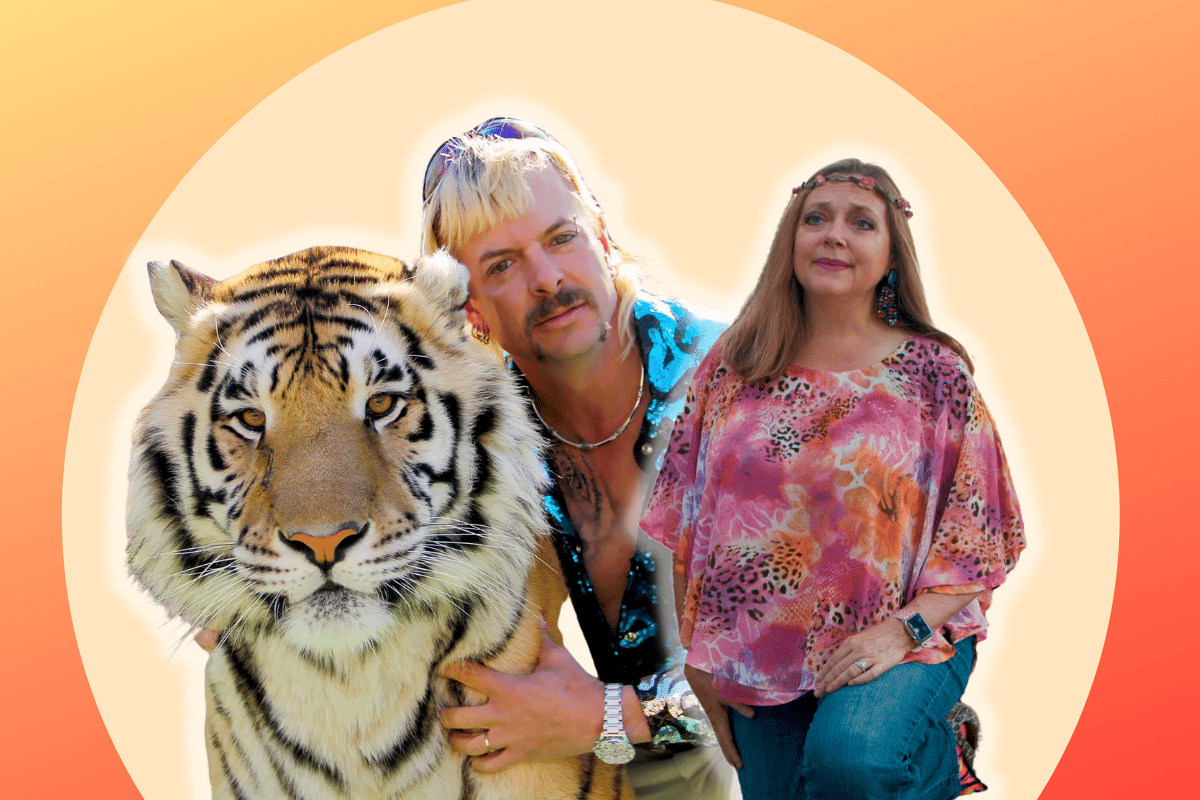 Tiger King: Murder, Mayhem and Madness was one of the first shows to benefit from a big population of the planet being locked down. A welcome distraction from the sheer horror of the COVID-19 pandemic, it quickly became one of the most talked about documentaries in 2020. 
Now, season two has been released, and it's looking very chaotic. 
The first season was filled with questionable behaviour, mystifying true crime drama, polygamy, PETA-led accusations of animal abuse and a colourful set of cast members - including Joe Exotic and Carole Baskin.
Watch Netflix's Tiger King Season 2 trailer. Post continues after video. 
Here's everything you need to know before you watch the second season of Tiger King. 
What happened in Tiger King season 1?
Look, a LOT of mayhem was squeezed into the first seven episodes of this docuseries. 
Tiger King followed the lives of "gay, gun-toting cowboy with a mullet" Joe Exotic and his arch-nemesis Carole Baskin - along with about 200 other undeniably bizarre characters, as they explore the world of big cat ownership in the U.S. 
And it's no secret that the care of these animals leaves a lot to be desired - and not just for the 'big cats', but the elephants, chimps, monkeys and snakes as well. 
But what viewers stuck around for with Tiger King was the rather cooked dynamic between Joe Exotic, a former Oklahoma zoo-keeper (who sold his 'animal sanctuary' to Jeff Lowe in 2016 after financial troubles) and Carole Baskin, who is a self-described animal lover and owner of Big Cat Rescue. 
During the season, Joe was accused of plotting to murder Carole, as she had not only been airing out his alarming practices at his Oklahoma zoo, but was also actively campaigning to have commercial cub petting banned throughout the United States.