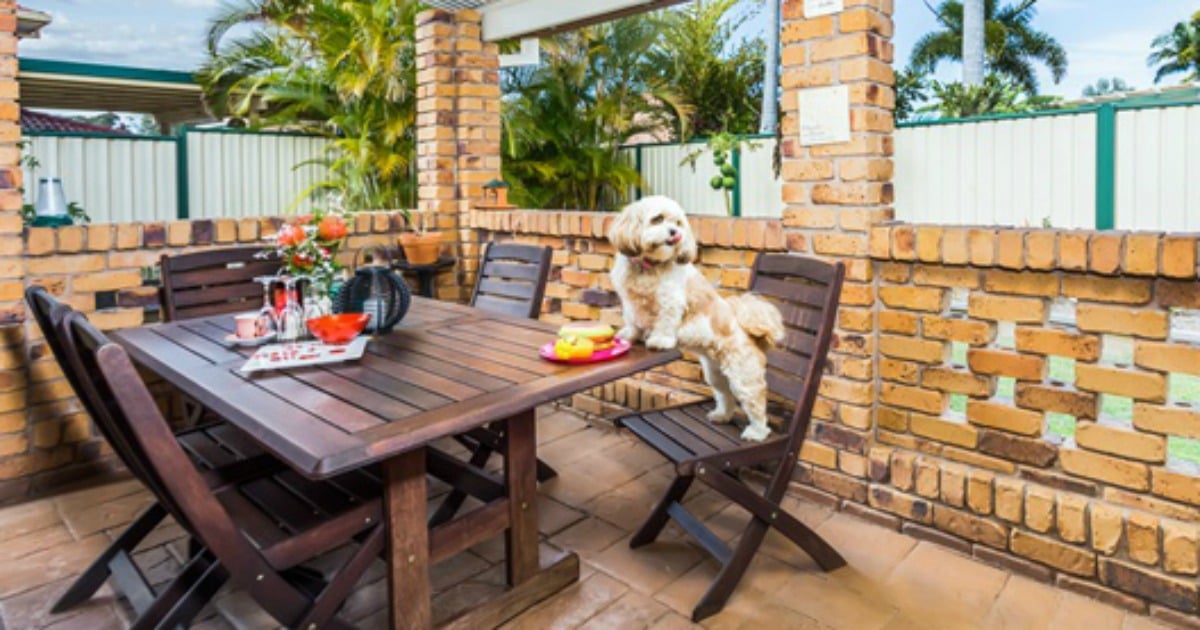 So you're browsing houses. What catches your eye?
Maybe it's a new kitchen, or a massive bath, or a small courtyard out the back.
OR MAYBE IT'S A REALLY CUTE LITTLE DOG WEARING A PRINCESS DRESS.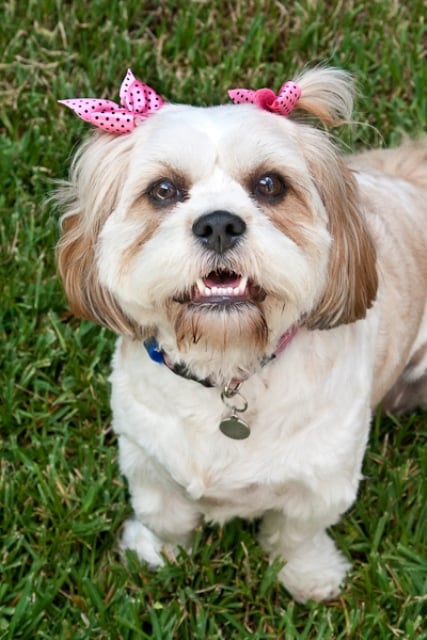 Meet Tiffany, the most entrepreneurial canine this country has seen since Lassie.
Tiffany is the beloved pup of Queensland real estate agent Tracey Ashley, and at five years old, is an old hand at the property game.
Watch Mia talk about her newest addition to the family below.(Post continues after video):
Searching for an innovative way to spruce up the generic house photos featured on real estate websites, Tracey roped in shih tzu/cavalier cross Tiffany, to lend her model good looks and unique sense of style to the spreads.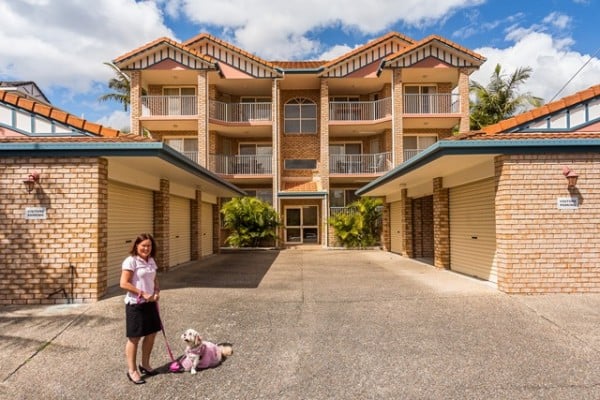 So while most dogs are struggling just to learn how to sit, shake, and not pee on the carpet; Tiffany is mastering the art of advertorial canine modelling.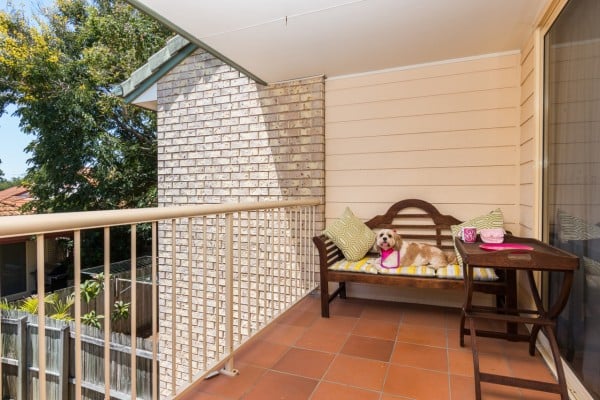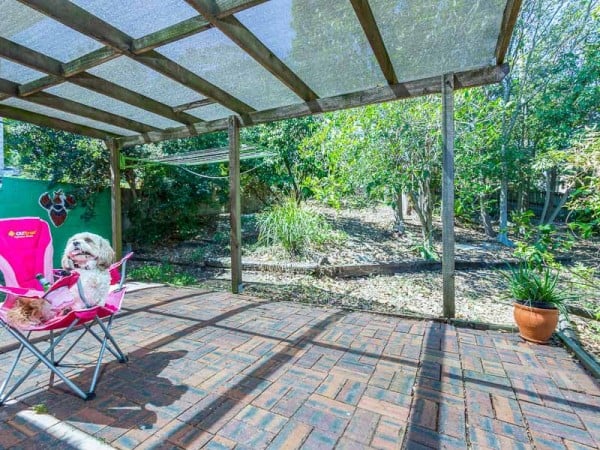 Like a fluffy Where's Wally?, Tiff has gained notoriety for popping up in the most unexpected places in home photos  – lounging on a bed, busted in the bath, even kicking back with a cold beer.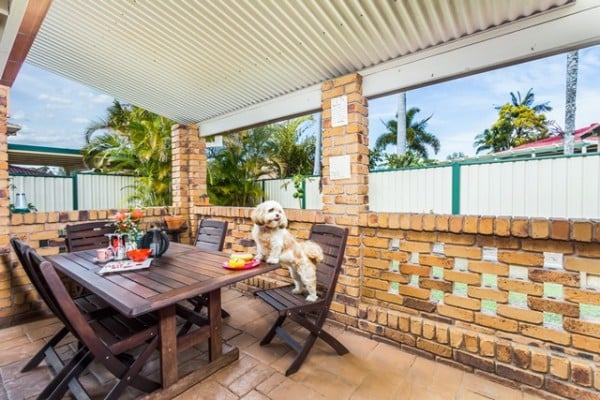 In fact, her modelling skills have earned her a full time role with Tracey's agency, Remax United Vision Brisbane.
"Tiffany knows when it's time to go to work and she loves being in front of the camera," Tracey said to Domain.
"We get her to dress in the appropriate way to represent the property. If it's an exclusive-type home, then we'd dress her up like a princess, that sort of thing," she says.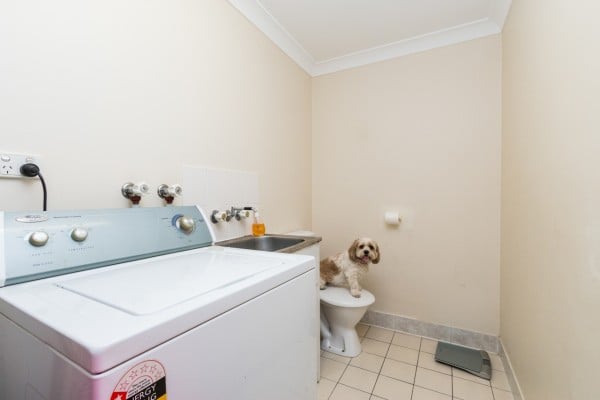 Whilst we believe all homes could do with more Tiffany in general, does her presence actually sell homes?
"We had two similar properties hit the market, one of them didn't have Tiffany in the photos, and the other did," says Tracey.
"Tiffany's ad had double the hits on it, and the home sold for more than the other too."
So there you have it. If you need a little something extra to spruce up your online property photos, just add dog.