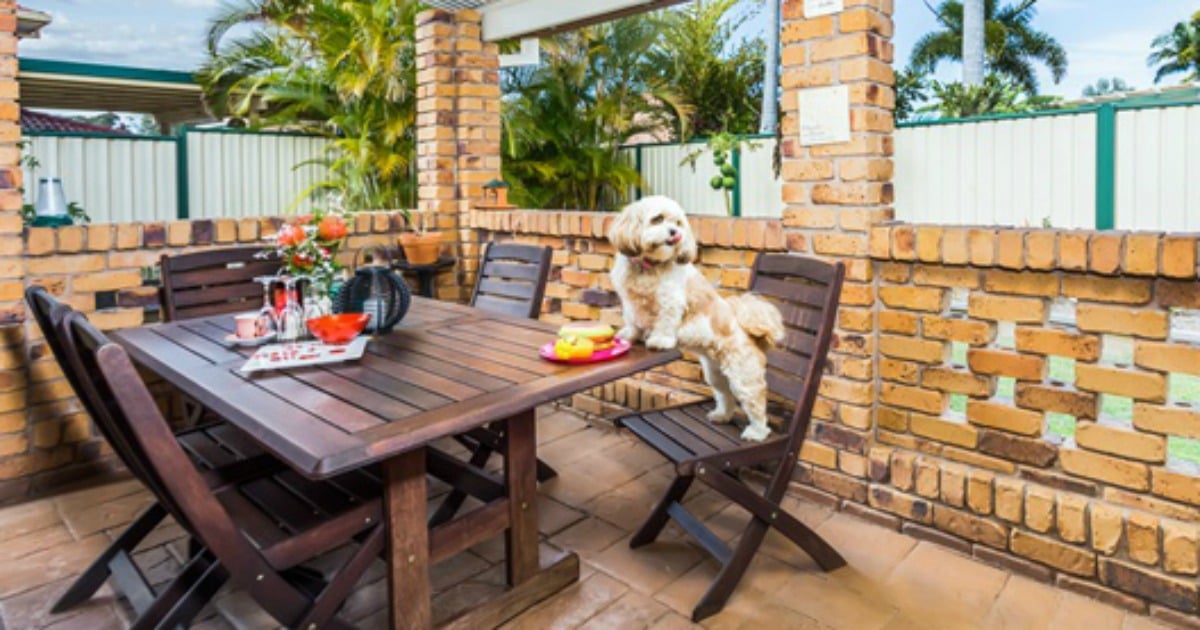 So you're browsing houses. What catches your eye?
Maybe it's a new kitchen, or a massive bath, or a small courtyard out the back.
OR MAYBE IT'S A REALLY CUTE LITTLE DOG WEARING A PRINCESS DRESS.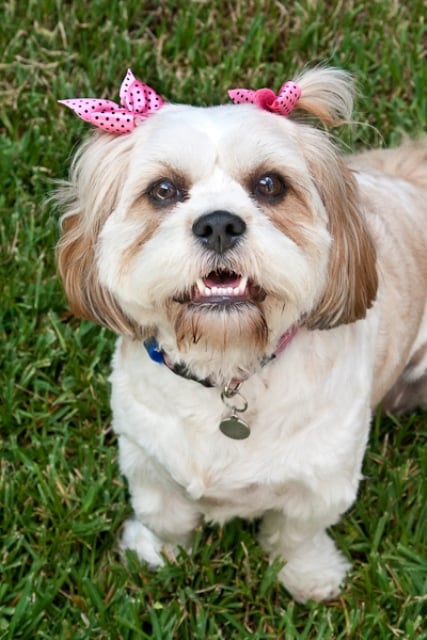 Meet Tiffany, the most entrepreneurial canine this country has seen since Lassie.
Tiffany is the beloved pup of Queensland real estate agent Tracey Ashley, and at five years old, is an old hand at the property game.
Watch Mia talk about her newest addition to the family below.(Post continues after video):
Searching for an innovative way to spruce up the generic house photos featured on real estate websites, Tracey roped in shih tzu/cavalier cross Tiffany, to lend her model good looks and unique sense of style to the spreads.