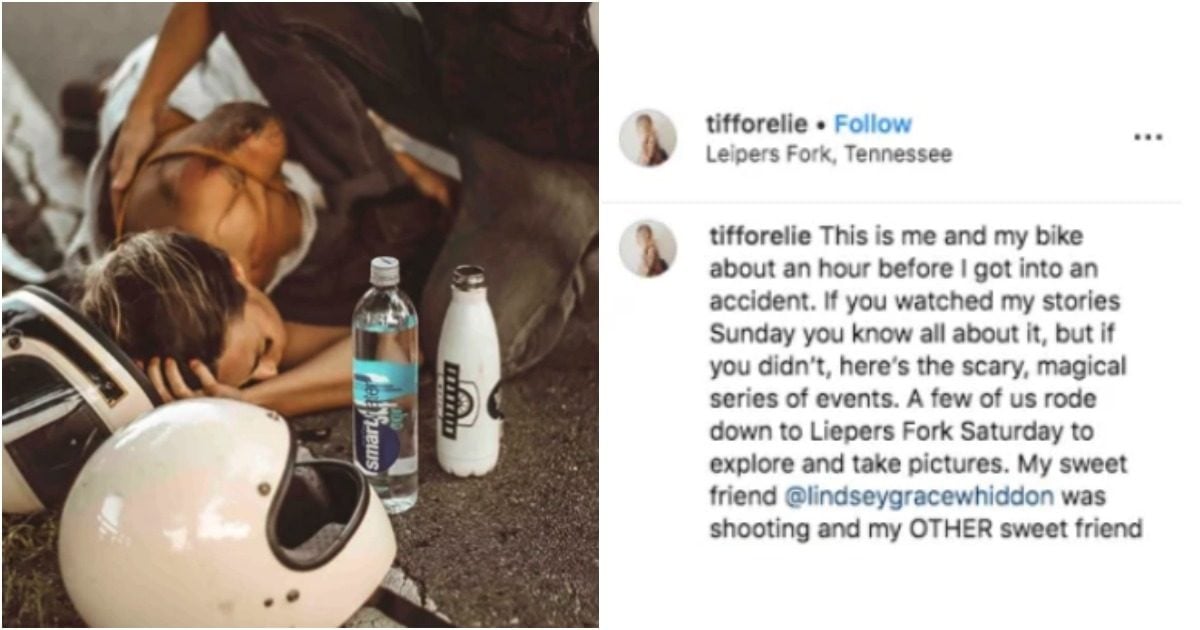 On scrolling through the moody images on Tiffany Mitchell's Instagram, complete with a caption that reads like folk song lyrics, you'd be forgiven for thinking the Nashville-based influencer's latest viral post was a behind the scenes glimpse on the set of a music video.
It was nothing of the sort. The images in question, as published on Buzzfeed News, instead document a motorbike accident she was recently in.
Describing the road accident as a "magical series of events", which ended with a night of joy and new friends, the series of professional-grade images see her sprawled across the road, clinging to the leg of a friend tending to her wounds, her perfectly manicured hand clutching her flowing blonde hair.