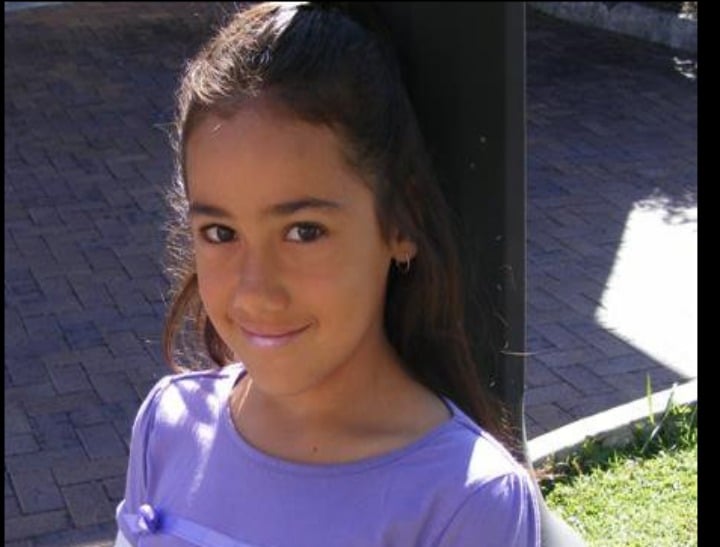 The investigation into the death of Tiahleigh Palmer continues, with police admitting they may never know how she died.
The body of the 12-year-old was found on the banks of the Pimpama River on November 5, almost a week after she was last seen.
Police suspect she may have been murdered, and continue to search for her school uniform and backpack.
Here is how the police investigation, beginning with Tiahleigh's last sighting, has unfolded so far.
Tiahleigh Palmer last seen
October 30, 2015
The Year 7 student is dropped off near her Marsden State High School in Logan South of Brisbane by her carer at 8:10am. Queensland Police say they have witnesses who said she entered the school briefly but then left.
Her foster carers report her missing that day.
Missing person report issued
November 5, 2015
The media and public are first made aware of Tiahleigh's disappearance on November 5, six days after she was last seen.
A photo and a description of the 12-year-old are issued in a Queensland Police Service (QPS) media release and shared by hundreds of people on social media.
Body found in Pimpama River
November 5, 2015
The remains of what would later be identified as Tiahleigh's body are found by fishermen on the banks of the Pimpama River about 5:00pm.
It was about 30 kilometres south of where Tiahleigh was last seen about one week earlier.
The body was so decomposed, police are at first unable to determine whether it is male or female.
A major crime scene is established as scientific and forensic officers comb the area for clues.
Police appeal for anyone who was in the area around Kerkin Road North in the week leading up to the discovery to report anything suspicious or out of place they may have seen.
Tiahleigh identified as victim
November 6, 2015
Police formally identify the body discovered on the banks of the Pimpama River as Tiahleigh Palmer.
Search for school clothes and bag
November 7, 2015
Following the identification of Tiahleigh, police call for public help to find her Marsden State High School uniform and pink Mambo-style backpack.
Police also say they believe Taihleigh was murdered.
Detective Superintendent David Hutchinson says while Taiheigh's body was found in the water, officers did not think it had been swept down the river.
"We're more of the opinion that the body was left there," he says.
"As we stand here today, we don't have a cause of death… but we are treating it as a homicide."
Candlelight vigil held
November 8, 2015
About 300 people gather at a park close to where Tiahleigh was last seen to mourn her at a candlelight ceremony.
Jodie Bell, who has a daughter at the school, says they are heartbroken over news of Tiahleigh's death.
"She's just a little girl — it's just very sad," Ms Bell says.
"We've been watching, hoping she'll come home and she hasn't unfortunately."
Flowers and toys are left at the gate of the school in Tiahleigh's memory.
Police admit they may never know how Tiahleigh died
November 10, 2015
Queensland police admit they may never know how Tiahleigh died.
By this stage, 43 students from Tiahleigh's school have been interviewed by police and 200 reports have been made to Crime Stoppers.
"We don't know what happened to Tia, we just don't know," Det Supt Hutchinson said.
"We are still looking at options that she has planned what she is doing."
Meanwhile, Queensland Premier Annastacia Palaszczuk says the Government will review the ways in which authorities respond when foster children go missing or run away.
"In addition, the Child Safety Minister has requested her director general to urgently bring together the key stakeholders and agencies to discuss any concerns they may have," Ms Palaszczuk tells Parliament.
"I, like every Queenslander, have been left shocked, outraged, heartbroken by the death of 12-year-old schoolgirl Tiahleigh Palmer.
"There is not a person throughout our state who is not touched by what has happened to this little girl… a little girl who was dropped off to school but never made it to school and never made it home."
Bravehearts founder Hetty Johnston calls for the Child Protection Act to be reviewed, and questions why there was a delay in issuing the alert for Tiahleigh's disappearance.
Ipswich mayor Paul Pisasale also calls for CCTV cameras to be installed in Queensland schools.
Police and SES scour land near Tiahleigh's school for clues
November 11, 2015
Almost a week after the discovery of Tiahleigh's body, her backpack and school uniform are still missing.
On Wednesday November 11, QPS officers and about 20 State Emergency Services volunteers search bushland and drains near Marsden State High School, where Tiahleigh was a student.
By now, more than 70 students from Marsden State High School have been interviewed by police.
Tiahleigh planned to skip school, police believe
November 13, 2015
Police say they now believe Tiahleigh planned to skip school the day she disappeared.
"There is also some information there that would suggest that maybe she was thinking of wagging it that day and that would suggest she had a plan to meet somebody," Det Supt Hutchinson said.
"We believe that some of the children will have some more information about that, and we are encouraging them to come forward with that."
Police also issued another appeal, this time for dashcam footage taken around Marsden State High School.
"Any footage of the area could be key to solving what happened to Tiahleigh, in particular any taken on Muchow Road near the school on the morning of October 30," Det Supt Hutchinson said.
On that day a Crime Stoppers marquee is set up outside Marsden State High School as part of the continued appeal for public information into Tiahleigh's death.
It happened the same day motorists driving by close to where Tiahleigh's body was discovered were stopped and questioned by detectives hoping for a breakthrough.
This post originally appeared on ABC News. 

© 2015 Australian Broadcasting Corporation. All rights reserved. Read the ABC Disclaimer here.