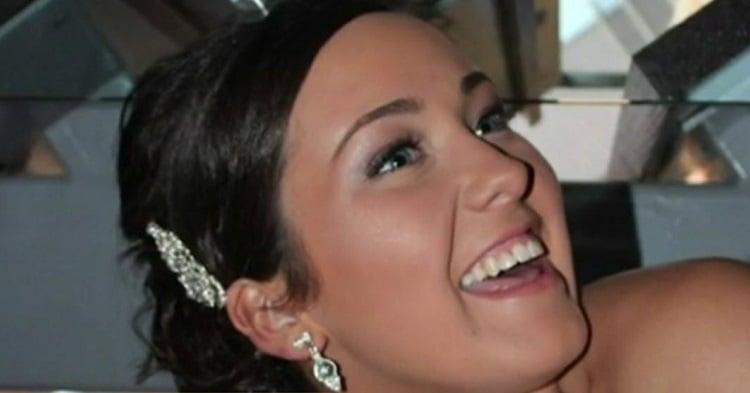 1. Two people died during the thunderstorm asthma outbreak in Melbourne.
At least two people died after a thunderstorm triggered hundreds of 'thunderstorm asthma' attacks across Melbourne on Monday nigh, forcing several hospitals to enact disaster management plans.
Nine News reports that one of the tragic deaths was a 20-year-old, Hope Carnevali, who died on the front lawn of her home after she could not be revived while waiting for an ambulance.
Carnevali's uncle told Nine News it had taken an ambulance 30 minutes to arrive.
"She was very kind-hearted, beautiful gorgeous little girl. She'd do anything for anyone," he said of the law student.  "If somebody needed her she'd be there. She was an angel. We're going to miss her so much."
Health Minister, Jill Hennessy, said the ambulance delays would be the subject of a full investigation.
"No doubt, there will be lessons to learn, there always are in these cases, but every part of our emergency management surge occurred correctly," Ms Hennessy said.
Ms Carnevali's uncle told Nine News that patients should be informed if there were going to be delays of 20 minutes of half an hour.
"So maybe we can take them straight to hospital where it can save a life, because I've lost my niece, maybe for that reason," he said.
The second death was said to be a school leaver who had just completed year 12.
2. Twenty-three children died in NSW last year because they missed out on the vaccines that could have saved their lives.
A report has found that of the children who died from preventable diseases in NSW from 2015 to 2014 found almost half of the deaths were avoidable had the children been fully vaccinated against the diseases in question.
The Child Death Review found that the main vaccine preventable diseases responsible for the deaths were influenza, which killed 15 children; meningococcal which killed 12; pneumococcal was responsible for 16 deaths and whooping cough claimed the lives of four babies.
Acting NSW Ombudsman Professor John McMillan told The Daily Telegraph the report was an important one.
"While highlighting that immunisation has been successful in dramatically reducing the number of child deaths from infectious diseases, it shows that deaths in children from potentially preventable infectious diseases continue to occur in NSW, particularly in young infants," he said.
The review comes as NSW Health announces plans to make it tougher for parents to claim conscientious objection for childcare and to enforce parents of high school students to provide details of their child's vaccination status.
Public health officers who already have the power to exclude unvaccinated children from childcare care and primary school during outbreaks of diseases like measles will now extend this to high schools, The Daily Telegraph reports.
3. Man charged with manslaughter over the death of his girlfriend's toddler son, Mason Jet Lee, denied bail.
A man who allegedly rubbed the face of a dying toddler in his own vomit after allegedly beating him has been refused bail.
William Andrew O'Sullivan, 36, is accused of inflicting a fatal blow to toddler Mason Lee's abdomen.
Mason died on June 10, but was not found until a day later.
Reports say that several people told Mr O'Sullivan to take Mason to hospital in the days leading up to his death but he ignored them.
Mr O'Sullivan allegedly said that Mason had been sick all over him and that he had "rubbed his f—ing face in the vomit, he will learn", the Brisbane Supreme Court heard.
The 22-month-old suffered a number of injuries including a ruptured bowel.
Mr O'Sullivan has been charged with manslaughter and was denied bail yesterday.
4. Mother arrives at daycare to pick up her toddler to find the owner had hanged him then fled the scene.
A mother has been confronted with a horrific scene when she went to pick up her toddler from daycare and found her 16-month-old son having been hanged and the carer nowhere to be found.
A 42-year-old child care worker was since arrested in the US city of Minneapolis after allegedly hanging a 16-month-old boy — who luckily survived — and then leading police on a chase that left two more people injured.
Authorities allege Nataliia Karia, 42, told a father who had gone to drop off his own child that she had done something bad before she fled.
She was then involved in a series of hit and runs before police arrested her after she then tried to jump from a bridge.
The Star Tribune reports the 16-month-old was found hanging from a noose in the basement of the child care centre. He was taken to hospital but recovered.
5. Donald Trump won't investigate Hillary Clinton.
President-elect Donald Trump will not pursue a criminal investigation of Hillary Clinton after all.
Despite claiming her "lies and deception" rivaled Watergate Mr Trump has confirmed he doesn't intend to investigate Ms Clinton's private email server or the Clinton Foundation.
Over the course of his rallies his fans chanted "Lock her up!" demanding Mrs Clinton be investigated, but in an appearance on MSNBC' Kellyanne Conway a senior adviser to Mr Trump's transition, said the president-elect wanted to "move beyond the issues of the campaign". He confirmed that Mr. Trump did not want his promised Clinton investigations to take place.
"I think Hillary Clinton still has to face the fact that a majority of Americans don't find her to be honest or trustworthy. If Donald Trump can help her heal, then perhaps that's a good thing," Ms. Conway said.
6. Arrest warrant issued for Ben Cousins.
A warrant has been issued for the arrest of Ben Cousins after he failed to appear in a Perth court.
Cousins was due to appear in Armadale Magistrates Court yesterday charged with possessing methamphetamine and two counts of breaching a violence restraining order over an incident last month but when he failed to turn up the magistrate issued an arrest warrant.
7. Calls for woman who was convicted of having sex with her dog to be banned from owning pets for life.
Animal Liberation Queensland has called for the woman who was convicted of having sex with her dog to be banned from owning pets for life.
The Brisbane Times reports that Animal Liberation Queensland president Chay Neal said he wishes the sentencing judge had ruled Jenna Louise Driscoll should not be allowed to own any animal ever.
Driscoll received two-and-a-half years' probation.
"I'd certainly be concerned about anyone with that sort of history being in control of an animal again," Mr Neal said.
Do you have a story to share with Mamamia? Email us [email protected]
* Featured image via The Today Show Twitter