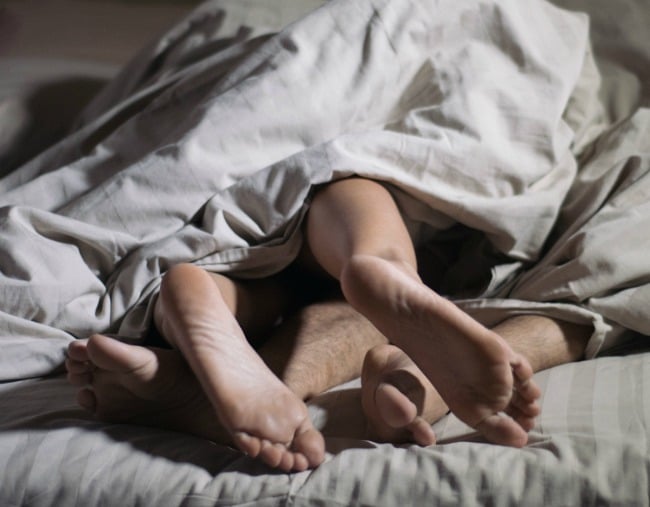 I had the perfect threesome last Friday night.
I have had quite a few of them. And I know this one was special.
I keep thinking how sad it would be if this had been my first threesome ever. Because from then on I would have been chasing the dragon. I'm so happy I worked up to the amazingness of this one.
Why was it so good? Well, I could go theoretical but it's probably just better to tell the story.
It came about because a friend I have sex with suggested it. He and I have threesomes with other women sometimes. And they are always fun.  We have it down to a fine art.
He is quite bossy, I am good at following instructions. He makes sure both women get attention, I don't get jealous. We work hard to make sure everyone gets off and feels special.
I had never met this woman, but I knew they were friends. Also friends who fuck. He said she may be interested in hooking up and I was down.
Want to know the secret to having better sex? Post continues below…
Apparently she was a little nervous so I suggested we get a nice hotel room so it felt a little sexier.  I also think, when you're on neutral ground, it can put everyone at ease.
She was very gorgeous. To the point I was freaking out because she seemed perfect in her pictures. Amazing little, tight body. Super hot. Lovely face. And also, she clearly had a brain, because you can't do her job without one. And she is younger than me, which is totally fine, but it can add another layer of anxiety.
I always spiral before a new threesome. It's my thang. So yes I admit it, I was a little intimidated.
I turned up at the hotel room and it was divine. My friend was there and he smelt delicious and we had a shot of coffee liqueur. I was all nervey and he laughed at me.
She was tiny and perfect and very sweet and kissed me and I did my dorky talk too much and overcompensate routine, which was quelled by some vodka.