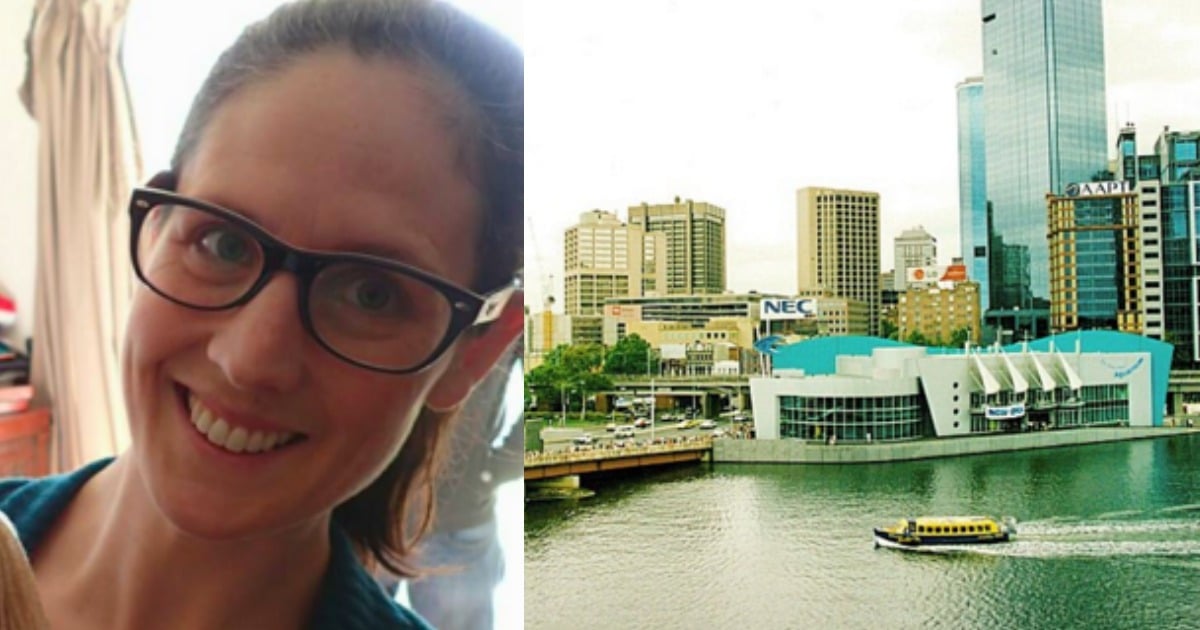 A Melbourne mother has warned other parents to be vigilant after a terrifying encounter at Melbourne's SeaLife Aquarium.
Lisa Herron Done was visiting the aquarium with a friend and their young children when a man attempted to abduct the three-year-old daughter of the friend by taking the child through the exit.
"My friend and I took our children to SeaLife Melbourne Aquarium yesterday 21st Jan 2016. We have 3 year old girls and babies that are the same age also. My friend's mum also came as when you are taking five children 3 yrs and under out to the aquarium, the more help the better (yes, there are twins in there)." Lisa posted on Facebook.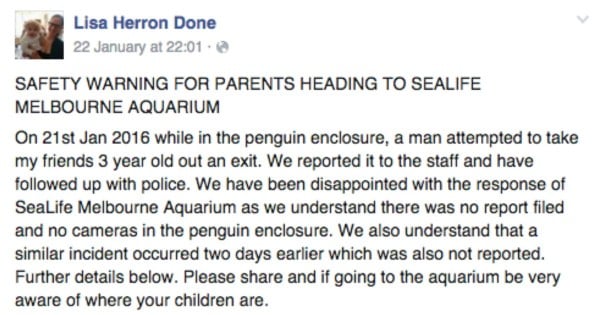 After going through most of the aquarium with the children in tow, Lisa said the group came to the popular penguin enclosure.
"It was busy. There were many people watching the penguins and lots of children shouting with joy as a penguin would waddle and slide down the ice ramp. Our girls were having a great time looking at the penguins and going into the viewing tunnels. At one point we lost visual contact with the girls.
"It was just a few seconds. We quickly found my daughter, and my friend called out if I could see her daughter as we started to scan the room. She saw her first. A man had her hand and with his other hand it appeared he was trying to open an exit door down the back next to where you can see the penguins swim. We were there in a few seconds and my friend's daughter came running as soon as her mother called to her. We gathered everyone together and got all children in prams. By the time we did this, the man was gone."