Content warning: This post deals with themes of depression and suicide.
It was summer last year when three girls from Wapekeka First Nation in Canada made a pact to end their lives.
Jenera Roundsky, Jolyn Winter and Chantel Fox were behaving like any other 12-year-old girls might. Telling secrets. Making promises. Urging each other on. But this was different. They weren't talking about boys or teachers or annoying parents or growing up into adults. They were talking about suicide.
Now, three 12-year-old girls are dead and the remote village, where 40 other children are considered 'at risk' of suicide, has declared a "state of national emergency".
Wapekeka First Nation is a town of indigenous people. Population: 400. There is a convenience store, a church, a hostel, and a primary school that was rebuilt after burning down two years ago.
In the winter, ice is everywhere and the main transportation is snow mobiles. In summer, the snow melts and people can walk around the village that sits at the shore of a lake, at the foot of the mountains.
Last summer, the town's chief learned that Jenera, Jolyn and Chantel were planning to end their lives. A letter was written to the Canadian Government at the time.
"We had identified that several children were secretly planning suicide several months ago and we immediately applied for health funding to work with the children in preventing any suicides from happening," Wapekeka spokesman Joshua Frogg said in a statement in January.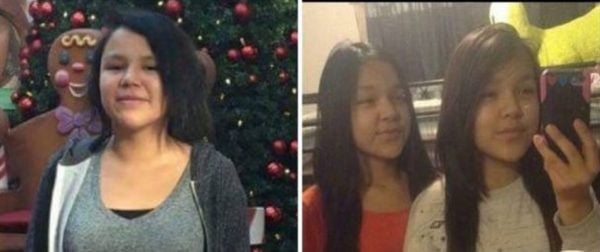 The government couldn't find the money and it was January 8 - a Sunday - when the first girl, Jolynn, died by suicide.
"Wake up, pretend I'm okay, sleep," was one of the last thoughts the 12-year-old posted to Facebook before her death.
Two days later Chantel suicided also.