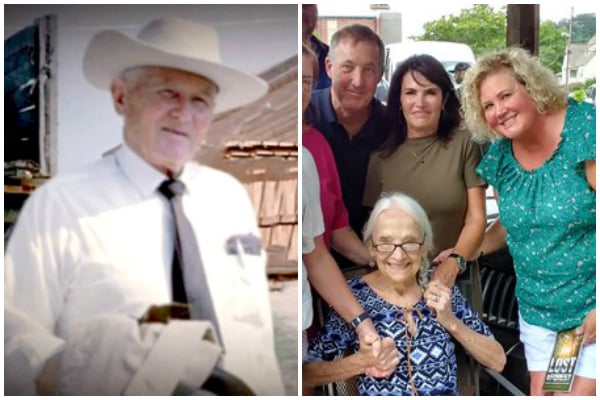 On Mother's Day 1997, the small US town of McCaysville, Georgia was thrown into the spotlight. News broke of how one of the local, and now deceased, doctors had sold hundreds of newborn babies from the back steps of his medical clinic.
Between 1950 to 1965, Dr Thomas Jugarthy Hicks, who was viewed as a cornerstone of the mining community, illegally sold over 200 babies into black market adoptions, according to county birth records.
The 'Hicks Babies' as they are now known, were often adopted out as an alternative to an illegal abortion for hundreds of biological mothers; he often convinced them to pursue this option rather than having their pregnancy terminated.
This is how Dr Thomas Hicks got away with his crime for over a decade. Post continues after video.
Upon delivering the newborn, Hicks would then adopt the baby out by secretly selling them for between $800-$1000 each. The price also included a forged birth certificate which had the adoptive parents' name on it.
Hicks' was described as a "popular, church-going man, revered by locals for his generosity," and is understood to have sometimes performed abortions. The procedure, however, "did not entirely mesh with his beliefs." Instead Hicks decided on another way forward, choosing to sell them to desperate couples who wanted children of their own.
In some reported cases it is alleged he also lied to a number of the birth mothers, telling them their newborn baby had died.
This was the case for Thelma Tipton whose daughter Kristie was sold to her adoptive parents in 1964.
Dr Hicks told Tipton at the time that her daughter was stillborn. "[He said] she had a bad heart… and I believed it," Tipton said. He then proceeded to have Tipton sign the death certificate for her daughter who was in fact very much alive.