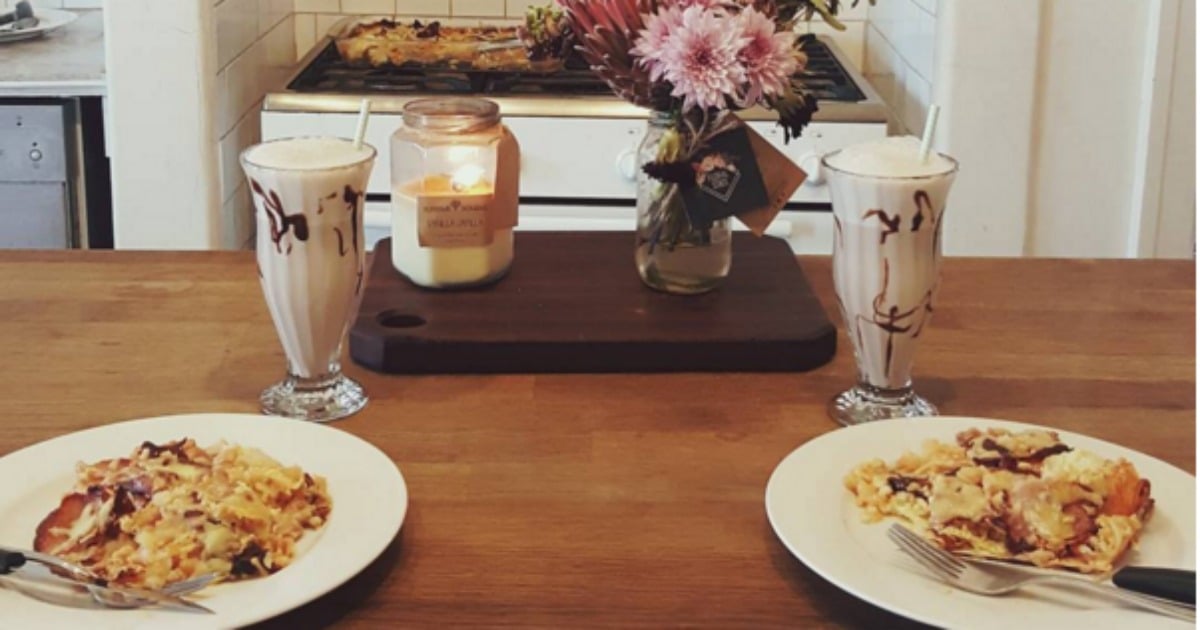 Two words I never thought I would see together: Breakfast. Casserole.
Breakfast casserole.
Breakfast casserole.
Even as someone who considers a toasted baked-bean jaffle perfectly good breakfast fare, I am appalled at the concept of a breakfast casserole. Appalled, confused…strangely intrigued.
According to Buzzfeed, the breakfast casserole is the quickest and easiest way to shovel down your brekky favourites on time-poor weekday mornings.
"Everyone loves a big breakfast, whether it be bacon and eggs, French toast, Eggs Benedict, pancakes, or ham and cheese with hash browns. But not everyone has the time to whip these up in the morning," writes Buzzfeed.
"Enter breakfast casseroles, your future favourite breakfast of all time, in the history of your mouth."
Yeah, nah.
So, how to make the infamous breakfast casserole?
Simply layer up a baking dish with eggs, bacon, bread, potatoes, cheese, sausages, and more. Then, bake in the oven and set overnight in the fridge.
Come the frantic wet hair/ where's my other shoe/ I'm going to miss my bus morning routine, all you need to do is scrape out a hunk of the congealed potato-gem-lasagne-bastard-child, whack it in the microwave, and start your day with a good dose of carbohydrates.
The recipes they suggest look somewhat enticing, sure, but so does a 7/11 meat pie if you're hungry enough. (And we all know they're made out of cat feet and onions…)
BUT WAIT THERE'S MORE.
For those with a sweet tooth, you can whip up a fruit ("fruit") based brekky casserole using chocolate chips, french toast, and some cheeky pancakes.
I would bet good money that the breakfast casserole is page one of the Hungry Stoner's Cookbook.

Right, so.
Firstly: these are not casseroles. The majority of these suggestions are either:
a) A Quiche, or
b) A Cake.
A casserole, by name and tradition, is a gloopy mess of chuck steak, carrots, and gravy served in a glass baking dish with burnt bits stuck to the side. The stuff of suburban legend.
Secondly: these are not good breakfast options. Second only to eating an actual pizza for breakfast, scoffing down a glorified slice stuffed with potato, cheese, and bacon is not going to do much for your waistline.
And lastly: just have a bowl of cereal. Go on. It takes approximately 2 minutes to prepare, and 30 seconds to shovel down.
Just wake up earlier, friends, and this Breakfast Casserole Nightmare can be over forever.
Please.
Delicious breakfast ideas