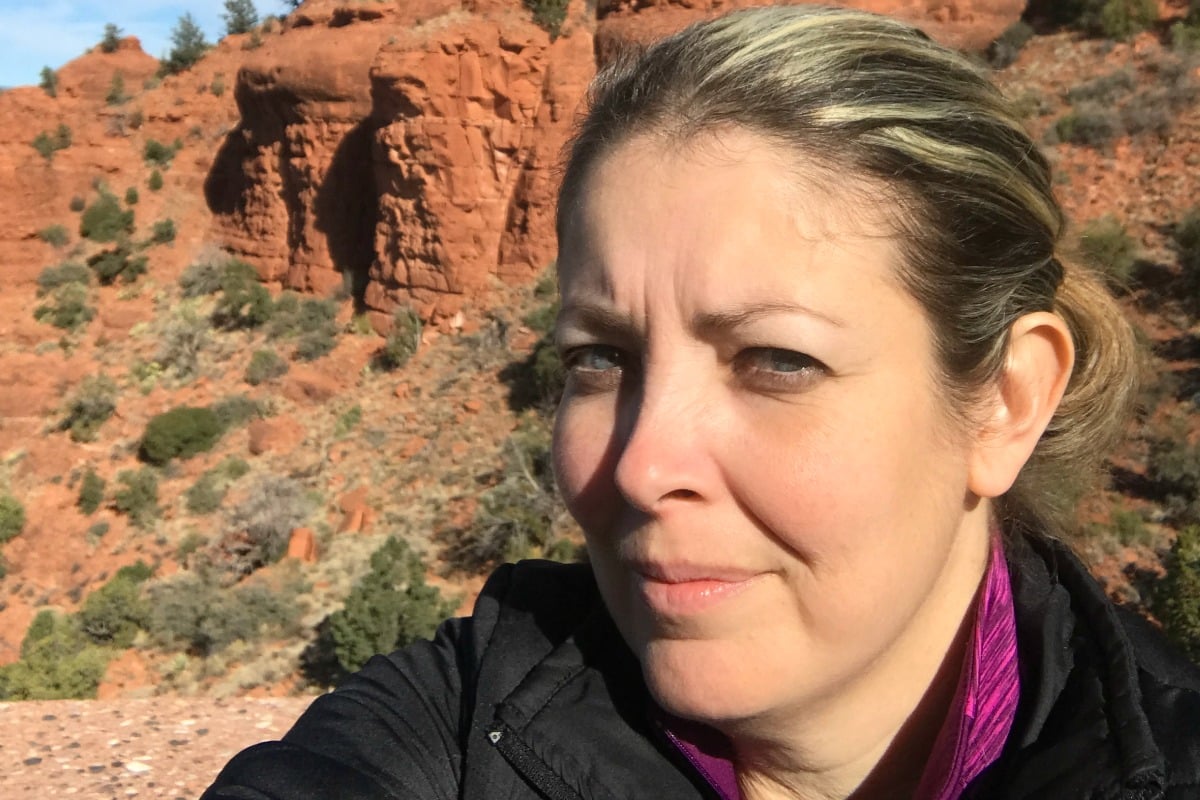 "There are two sides of every story," you've more than likely heard.
What side we choose to believe says a lot about us.
The story I choose to believe is that my husband married his former wife out of convenience instead of love and that she cheated on him with another woman's husband.
I choose not to believe that my husband married a woman he did love. I choose not to believe that he became a workaholic and didn't give his spouse the time and attention she likely needed and may or may not have asked for.
Then, starved for intimacy, she sought it in the arms of another married man.
Watch: The Mamamia team confess our relationship deal-breakers. Post continues after video.
But just because it's a story I choose not to believe doesn't mean I don't pay attention to the morals. I don't believe in talking wolves, but I do believe they can teach children not to talk to strangers and obey their parents.
That second narrative reminds me to be honest, be kind, take responsibility, and keep my promises. Positive lessons for a successful marriage.
There's more to that quote I mentioned earlier.
"There are two sides of every story. Understanding is a three-edged sword. Your side, their side and the truth in the middle. Get all the facts before you jump to conclusions." — J. Michael Straczynski
I've never met my husband's former wife. I've just seen her from a distance a handful of times outside the home she shares with her husband, the affair partner that she has now been with for a decade. Both of their marriages ended after their affair came to light, and then they married each other.
In all the times I've seen her, she has never looked happy.
I find I'm curious about her. I think my husband's first wife and I probably aren't all that different. Maybe we both married men we believed we could change and then whose actions precipitated us leaving them in our own irresponsible fashions. I too cheated on a husband.