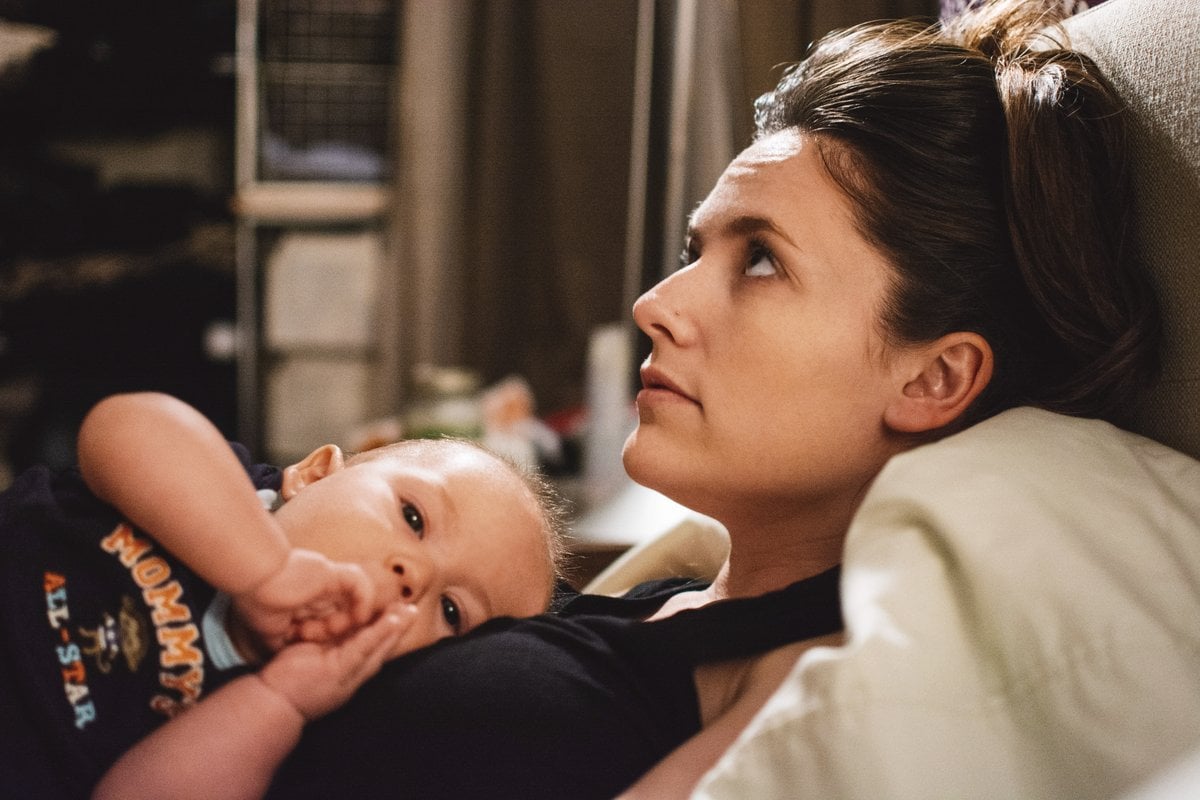 "So, when are you due?"
I was three weeks postpartum and waiting for my takeaway coffee.
This was just an innocent mistake of course, but at the time, it really stung.
WATCH: It's okay if your first and second pregnancy symptoms don't match. Post continues after video.
When I brought up the topic in my mother's group chat I thought, 'Surely this would be the worst comment any of us had encountered'. But according to my own personal focus group for new mum horror stories, this is just the tip of the postpartum iceberg. Before long, my phone was nearly vibrating itself off the table with WhatsApp notifications.
Being asked if you're pregnant after your little miracle has left your body is just one of the most self-esteem bashing things a new mum can encounter. 
So strap in as we journey through the top 10 worst things to say to a new mum...
1. "Rough night?"
Okay, I'm starting off gently here. Who doesn't hate being asked if they're exhausted or sick on a day when you're actually totally feeling yourself? 'Nope, this is just my face!'
Adding insult to injury, I've only been asked this question after the nights my baby has, mercifully, slept through.
2. "Don't worry, you'll lose weight with breastfeeding."
Firstly, I wasn't worried, thanks! 
Secondly, it's not necessarily true. Breastfeeding does result in a higher daily energy output, but studies on this one have failed to show anything more than a trivial difference between breastfeeding and non-breastfeeding mums. 
The reality is, a person's body size is determined by numerous internal, external, and genetic factors. Commenting on someone else's size is never okay. And it is never acceptable to assess a postpartum woman's body and assume she could, should, or will lose weight.