There are a lot of fans out there who think they know everything about Gilmore Girls. They know their Lorelais from their Logans, their Keikos from their Kellys. We get it. You're a true fan.
But there are still some Stars Hollow moments that even the most keen-eyed fans missed.
We've compiled our top ten favourites here:
1. There were way more than 1000 daisies in the scene where Max proposed to Lorelai with "1000" daisies. Co-creator Amy Sherman-Palladin told Entertainment Weekly that 1000 looked more like a "table arrangement" when placed on the large set.
2. George Anthony Bell, the actor who played the character of Rory's professor, professor Bell, also played the role of a Stars Hollow resident and a court officer. He was also the show's dialogue coach.
3. Liza Weil, the actress who plays Paris Geller, originally auditioned to play Rory.
4. The actor who played Kirk Gleason in later seasons originally appeared as Mick, the DSL installer in season one.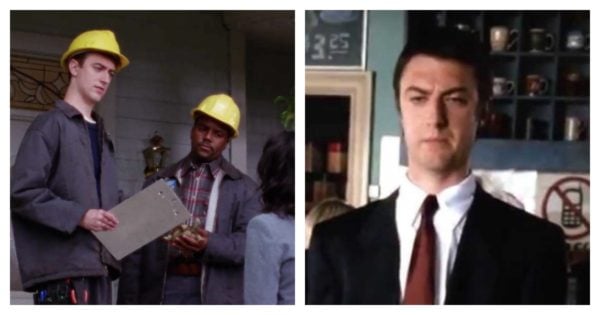 5. Alex Borstein, who plays Dawn in HBO's Getting On and the voice of Lois in Family Guy was originally cast as Sookie.
6. Lane Kim's dad never appeared on the screen in the early seasons or even at her wedding. Why did we not question this sooner!?
7. Jackson's older brother was played by none other than Parks and Recreation star Nick Offerman.
8. Rory should never have been valedictorian of Chilton. Rival Paris Geller seemed to always get better grades. Remember when Rory was given that D? Yep.
9. Vanessa Marano, the actress who played Luke's daughter, April Nardini, bought a pair of red glasses before she auditioned for the role. Those same red frames went on to become an iconic part of her character.
10. The show was said to have been inspired by a trip co-creator Amy Sherman-Palladino had taken through the small town of Washington, Conneticut.