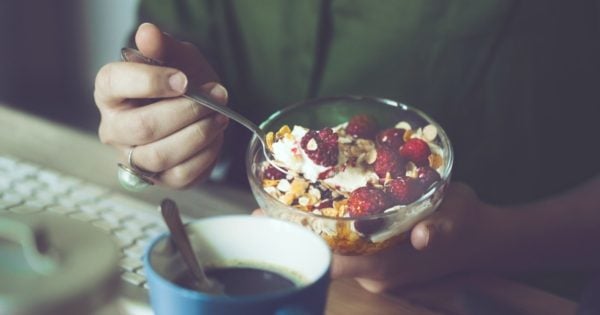 By Clare Collins, University of Newcastle; Tracy Burrows, University of Newcastle, and Tracy Schumacher, University of Newcastle.
High blood pressure is called the silent killer. That's because it has no symptoms. Having high blood pressure (hypertension) increases your risk of heart disease, stroke, heart failure and kidney disease.
Six million Australian adults (34%) have high blood pressure – 140/90 millimetres of mercury (mmHg) or more – or take medications for it. Of those, four million have high blood pressure that isn't treated or under control.
No wonder heart disease and stroke directly cost the Australian economy A$7.7 billion a year.
There is some good news. High blood pressure can be treated or prevented. Eating oats, fruit and vegetables – and beetroot, in particular – helps. So does avoiding salt, liquorice, caffeine and alcohol.
Optimal blood pressure is 120 mmHg or less over 80 mmHg or less. Lowering it by 1-2 mmHg can have a big impact on reducing your risk of heart disease and stroke, and the nation's health care costs.
What to eat to lower your blood pressure
Rolled oats
A review with five research trials included tested the impact of oats on systolic blood pressure (the first blood pressure number, which is the pressure at which the heart pumps blood) and diastolic blood pressure (the second number, which is when the heart relaxes) in about 400 healthy adults.
The researchers found that systolic blood pressure was 2.7 mmHg lower and diastolic blood pressure was 1.5 mmHg lower when participants ate around 60 grams of rolled oats (a packed half-cup raw oats) or 25 grams of oat bran per day.
This quantity of oats or oat bran contains around four grams of a type of fibre called beta-glucan.
For each extra one gram of total daily fibre, there was an extra 0.11 mmHg reduction in diastolic blood pressure.