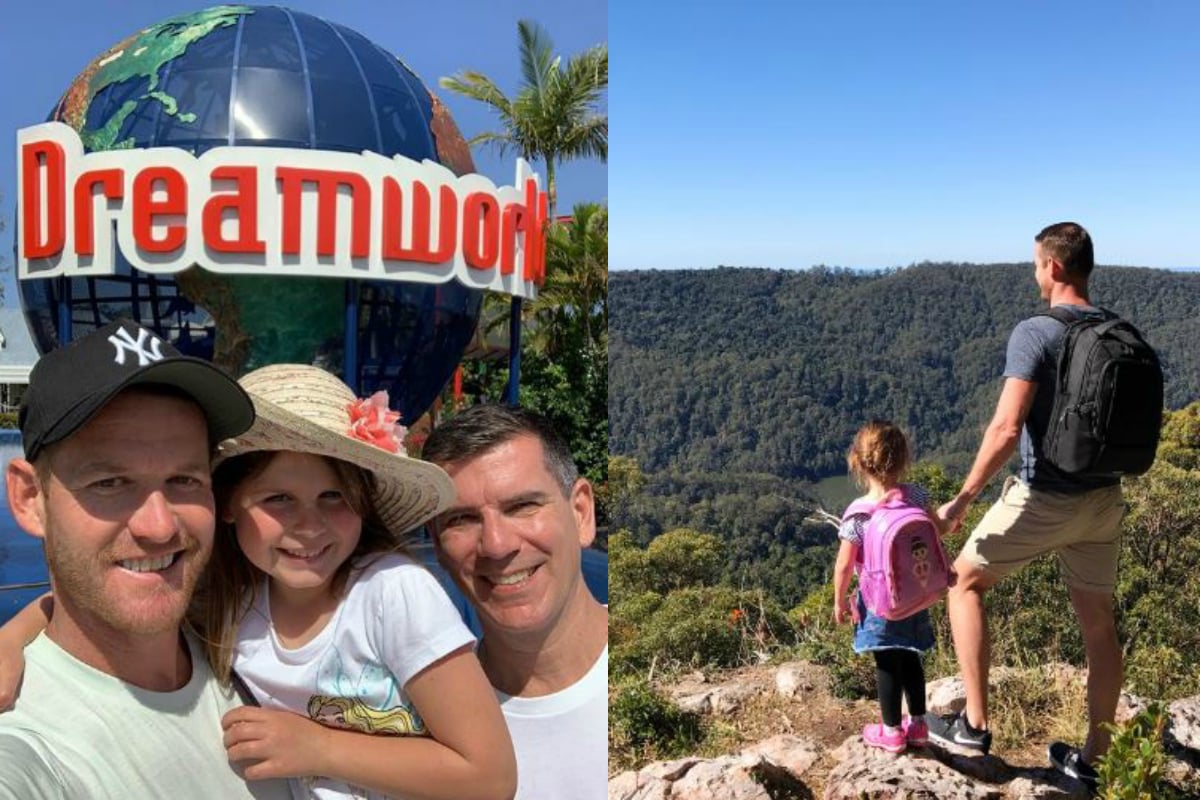 The biggest challenge I find when on holiday with my family – my daughter Olivia and partner Holt – is striking the right balance of enjoyment for both kids and parents.
That's why I honestly think there is no better place to head for a family holiday than Queensland's beautiful, sunny Gold Coast.
They have stunning, clean and safe patrolled beaches. They have world-class theme parks. And if you're willing to get off the beaten track a little, the lush hinterland is filled with waterfalls, bushwalks and panoramic views of the coast.
Having grown up locally and spent my holidays and weekends all around this stunning part of the world, I have a few tips to make the most of your time when you're here.
1. The best theme parks for value and variety.
The coast is lucky to have so many theme parks but my absolute top picks are Dreamworld and WhiteWater World. Growing up on the coast and being an annual pass holder, I have been coming here since I was a very young child. Now, as a father I get to share and make new special memories with my daughter.
On our most recent visit, we were thrilled to see so many new, exciting rides and experiences. One of our favourite new rides was the Sky Voyager Experience, a virtual reality ride that takes you all over Australia's spectacular landscapes, combined with special effects like wind, mist, movement and smells. You could not wipe the smiles off our faces with this one.
I'm a huge animal lover, so a day at Dreamworld for me always includes a visit to the animals and this time we were lucky to see the new tiger cubs at Tiger Island. We loved watching them play and run around in their beautiful home with lots of my daughter's curious questions answered by the wonderful tiger carers.
From there, we usually head to Corroboree, an area that showcases Aboriginal and Torres Strait Islander cultures with activities like face painting, storytelling, weapon shaping and music; and a wildlife section where you can cuddle kangaroos, pat a koala or see the adorable new little bilbies.
We usually find ourselves at one of the many shows during the day – this summer there's been a show from The Wiggles and also Fun House, a modern acrobatic, circus-style show with great laughs and plenty of wow moments.
 

View this post on Instagram