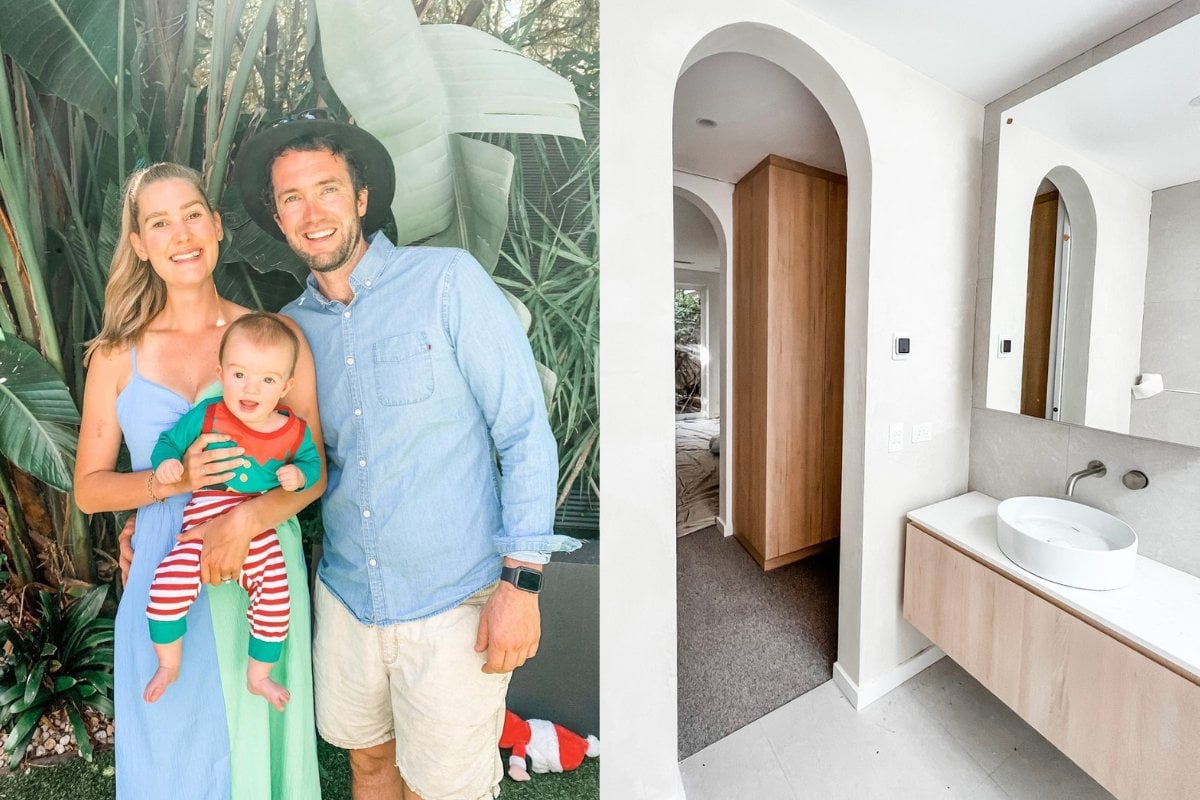 Have a few (hundred) lockdowns and countless kitchen-bench Zoom meetings seen you cast a more critical eye over your living quarters?
Maybe those creaky floors and cracked bathroom tiles seemed charming when you first moved in, but now you fantasise about taking a sledgehammer to your leaking kitchen sink each time it sprays water onto the ceiling.
If that sounds familiar, maybe you're ready to ditch the plunger and take the plunge into a full-blown reno. Having just finished gutting and transforming my own digs, I can tell you, nothing beats walking through the door to your literal dream home.
Exciting as it may be, whether it's a whole house or just a few rooms, a renovation is a costly and unpredictable undertaking, and there's a lot to consider before you don the hard hat and matching steel capped boots.
So, before you get to dive into the fun stuff, like deciding which deep soaking tub fits both the available space and your broad shoulders, get your head around what you're getting yourself into. Here are five things to think about.
Where are you going to live?
Right off the bat, before you do anything else, you must work out where you, the kiddos, your partner, and your pet newt will reside for the duration of the build.
If you're thinking, "we'll just put up those plastic sheet thingies and stay put", then slowly take the back of your hand and slap it across your face. Done? Okay, sorry to be brash but you're about to embark on one of the most stressful things you can do as a homeowner. It will all be worth it of course, but at times it will feel like a series of escalating gut punches, one after the other until you step back to look at your masterpiece and remember it all as a crazy fever dream.