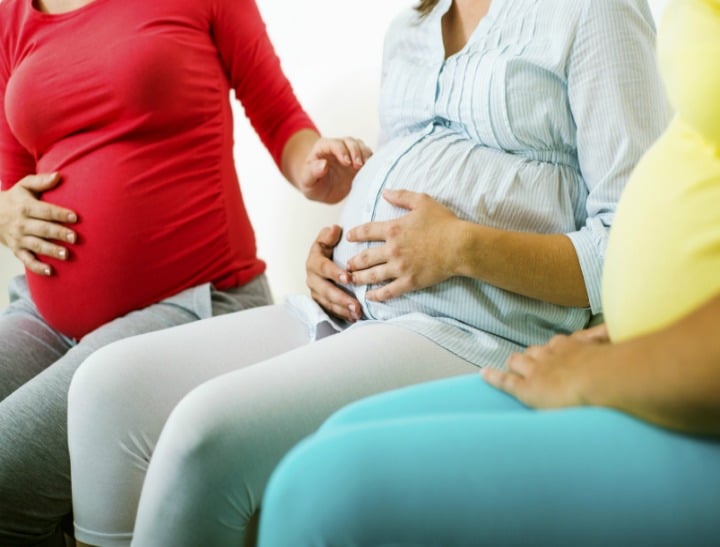 When I was pregnant I spent an inordinate amount of time obsessing about what to pack in my hospital bag.
Should I take two pairs of pyjamas or three? What colour? What about when people come to visit, do I need a cardigan? Should I take books, an Ipad? Maybe a spare charger? Do I need towels? (Well those hospital ones can be awful. Maybe just a light one.)
Slippers and socks? Other shoes? A camera? Note paper and pen? A hairdryer was packed and hand lotion, travel sized shampoos and nail scissors.
I engaged in conversations about it on Facebook and spent lunch hours from work looking for just the right hold-all. I found it a bright pink leather carry bag with lined straps so your fingers were cushioned when you carried it. It was just the right size and stood alert, ready and packed by the front door. Waiting for baby.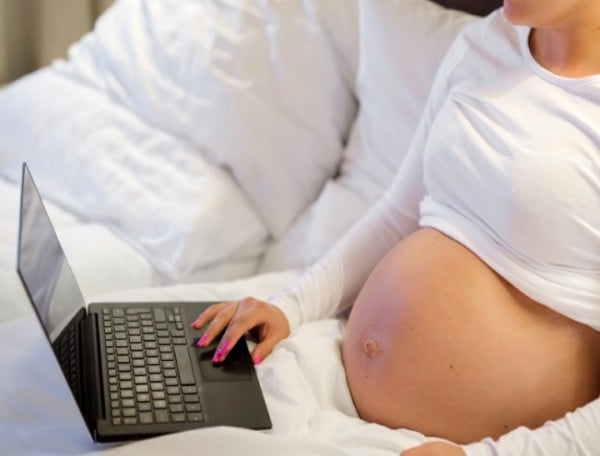 When the big event happened the bag was right beside me all the way, from the car to the delivery suite there it sat in all its pink-ness.
After the birth I was transferred to a room and a kind nurse carried my bag that she then placed in the cupboard in the room.
Where it stayed – basically – except when I grabbed a fresh pair of knickers - for three days till I went home.
All that time planning and obsessing, plotting and packing were, in retrospect, a waste – hours that I could have spent obsessing about other things. ( Like feeding chairs..)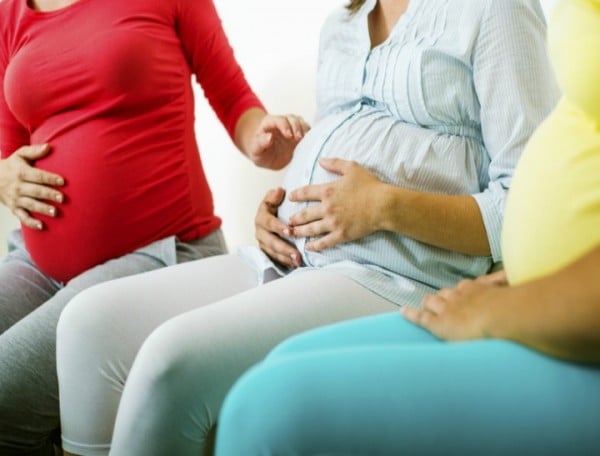 For many of us the preparations for birth are an important thing.
Birth plans, music playlists, nursery preparations meet planning with to military precision. While its often downplayed for a lot of women, mentally, these things are important – they are one way that we can control what we know is going to be a very uncontrollable time in our lives. It makes us feel like we are contributing, preparing.
But sure, at times we go too far.
I quizzed a bunch of colleagues and friends about the things they worried about they were pregnant that they wished they hadn't bothered about quite so much.
1. The feeding chair.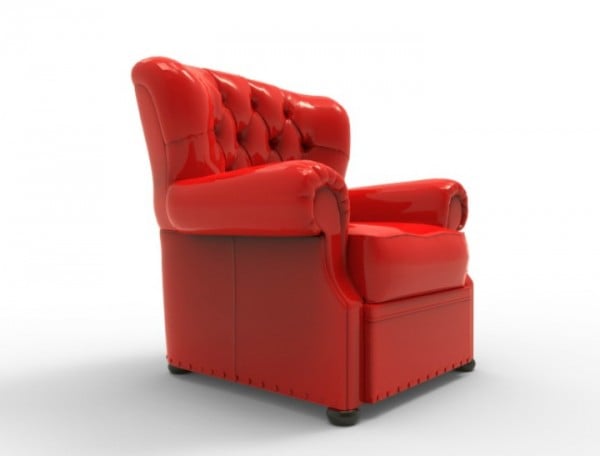 As well as obsessing about my hospital bag I was equally determined to find the right feeding chair.
It was very important that it be just the right height, just the right fabric, just the right colour, that the arms could balance baby on (while cradled by me) and that  it was perfect.
I searched and searched for the right chair – even sending back two I didn't think were right.
Finally I had it – a bright red armchair that sat pride of place in my newborn's nursery. It was perfect.
Perfect to look at.. as in the end I think I probably fed in it half a dozen times – preferring to stay in bed at night, to sit in the garden during the day or in the lounge room in front of the TV.
I finally donated my chair to an old folks home.
2. How I'd lose the weight afterwards.
"My obsession" says a colleague "was making sure I could lose the baby weight afterwards."
"I planned diets and exercise charts and downloaded apps and wrote up lists. I bought books and joined weight loss groups" she tells me.
"After I had my daughter though I couldn't give a toss. I just wanted to luxuriate in her baby-ness not run around the block so I ate healthy and pushed the pram a bit around the shops and the weight – well most of it – fell off naturally."
3. How I much time I would have to see my mother-in-law after I had the baby. 
"That was my obsession," says an online friend.
"I drew up charts and timetables (that I never showed her) I worked our schedules and worried myself sick about how I would cope with her 'invading my space'. In the end I loved having her around the help and she was terrific. Now that was a waste of nine months of worry.
4. Blankets with holes in them. Yep them.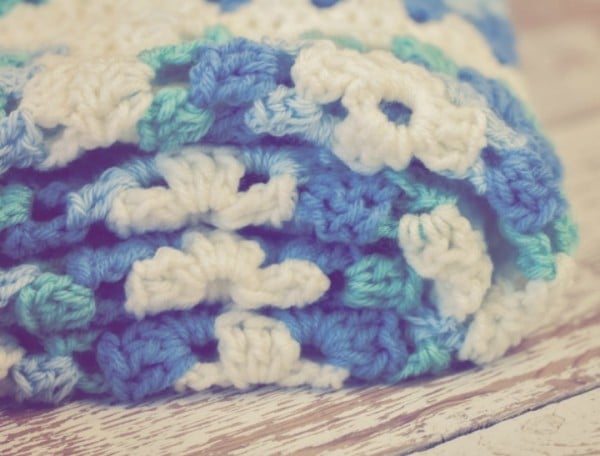 You know those lovely hand made crocheted type ones?
One friend says she refused to buy any other baby blankets – decorative or others  - unless that were those crocheted ones with the holes in them, she envisaged that they might help with airflow if her little poppet ever accidentally got stuck underneath.
Not sure what the SIDS experts would say about her reasoning.
5. The music playlist.
"I made mix CDs for the birth that never got played," says a work mate.
"I had this real thing about wanting to choose the first music my child heard when he/she came into the world."
6. The right brands.
An English friend tells me that she was determined that her Australian born baby would have "only the best" and she refused to buy any other brand except 'Mama's and Papas'. She then found herself having to beg, plead and harass friends and family in the UK to send over each and every item.
For baby number two she was a little more accommodating to Australian brands.
7. The nursery furniture.
"It had to be just the right shade of grey and cream," says a friend. "Not too yellow, not too dull. Not too white, not too light. 'Dove Grey 'and 'Chalk USA'"
She says she scoured online sites and shops for months making sure everything was just right - everything was exactly the same tone.
"I lost sleep, I dreamt in 'Chalk USA and 'Dove Grey'. Everything was exactly right."
It was perfect she says for about six months until the neon pinks and plastic toys invaded, and now she wonder why she wasted the time.
8. Getting one of those playmats with just the right amount of stimulation, but not too much.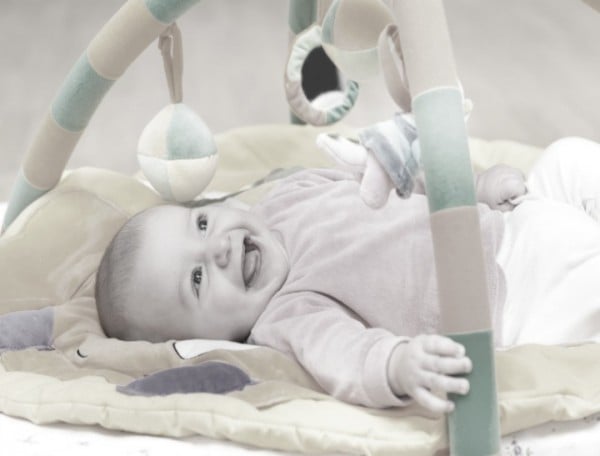 "I didn't want bright colours which could overstimulate I wanted a calming environment. I must have visited over a dozen stores and examined each and every one to make sure it was perfect."
She says she found it.
"It was soft and sweet with calming birds and tiny little soft ribbons and places to touch. But in the end it got covered in baby vomit and poo so often I swapped it for a plastic wipe away one. Much more practical."
9. Schools.
"I obsessed about what high school I would sent my 5cm fetus to," one mum told me.
"I researched, and visited and printed out forms and got references and photos and letters. I sent my stressed out hubbie to the post office to post them the day after I had my son."
"It was all I could talk about."
He's now fifteen she tells me and he doesn't go to any of the schools that we applied to. Life changed.
Waste. Of. Time.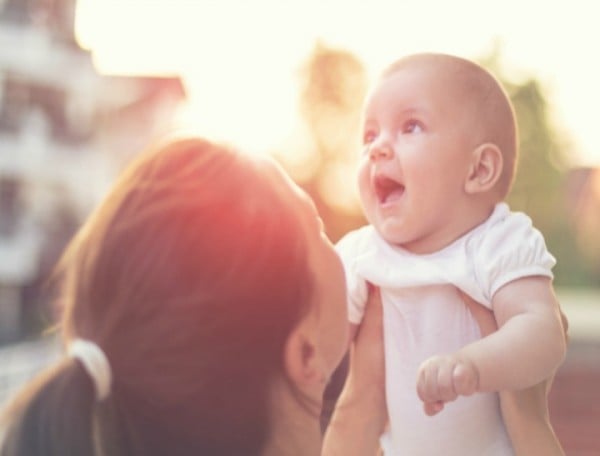 10. What music my baby heard while in utero.
"I was very worried that my baby was being exposed to the wrong types of music while I was pregnant and I would make sure the radio was always tuned to relaxing or stimulating music.
Yes, cuckoo I know.
What did you waste time worrying about while pregnant that you wished you hadn't?