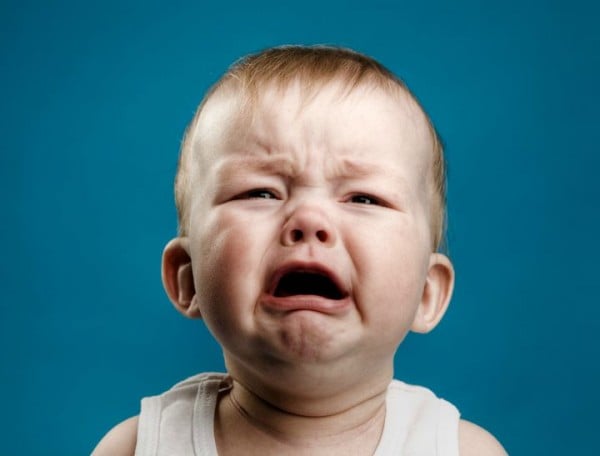 By: Chaunie Brusie
Want to read this later? Pin it here.
Regardless of how close you may feel with your love, until you and your partner have gone through these seven major events, you are circling the periphery of really learning each other. You may wonder, what if we went through a death together…I know my sweetheart would amaze me with their sensitivity. When in fact, how your lover acts in the reality of the situation may run contrary to what you've envisioned. These seven events may even be relationship predictors.
1.  Losing a loved one…yes, pets count.
When someone you love dies, it takes your wind and reduces you to a scrap of yourself. You are vulnerable, wondering, pensive, worried. You need reassurance and turn to your partner in this naked, stripped-to-the-core stage. The last concern you want to have is how am I presenting myself? You are you, in all your red-faced, weepy glory, in your anger, and in sharing your opinion that life is unfair. You need an oak during this time, an unquestionable tower who wants you to lean, who reaches through the space between your two bodies with their heart, traversing the unspoken. It's a defining time, where the reaction of your other can make or break you both, so intense and important is this event. It's indicative of who your partner is…selfish, accepting, nonjudgmental, supportive.
2.  Raising a living being together.
At our basest, we are feeling humans. Every voluntary action we take is rooted in emotion. Does your SO nurture, are they playful, do they push themselves to let minor annoyances go? Do they welcome this tiny being, be it your human child, or a fur-baby? These moments reveal to us what's at the heart of intention. Is this person inherently kind and self-aware, or are they controlling and fearful? When you discover the truth, it may not be your ideal. If your partner seems uncomfortable, it might be because failing in this area is not acceptable to them and the fear of failure makes them uptight. Talk to your mate and soothe their mind by telling them how wonderful and needed they are to you and your mini being. They are wanted and appreciated. Of course, any abusers must be shown the door.