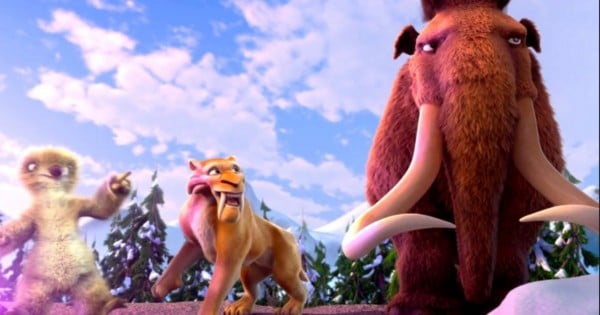 On the weekend my kids had plans.
Big plans.
We were headed to a 10am special advance screening of  Ice Age Collision Course that we'd kindly scored tickets to.
They'd told their friends, they'd googled the trailer. They watched the first and second Ice Age as preparation.
Our home was filled with constant references to Sis, Manny, Diego and Scrat.
They were over the moon to be going somewhere so special.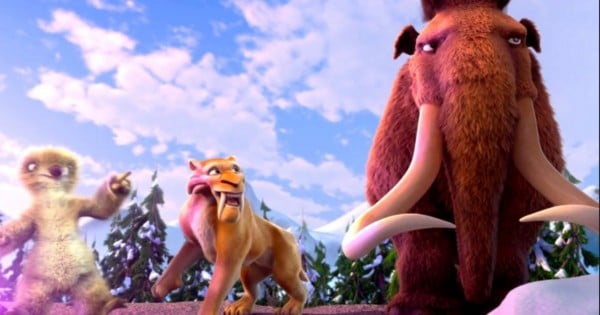 They were so excited to see the movie.  Image via YouTube.
To top that as soon as it finished there was a friend's party starting bang on 12.
A disco party in a nearby hall.
You couldn't beat the timing.  It was like the planning gods were shining a light on us.
My kids woke early, they dressed themselves, they even PUT THEIR SHOES ON.
It was a sight to behold.
Nothing could go wrong.
Until it did.
"Ice Age"? Oh no. That's not at this cinema" the puzzled lady at the counter told three shining faces.
"That's at the cinema across town. Only its 10 now. I don't think you'll make it."
I'd misread (or not actually read at all) the address clearly printed on the tickets.
Taking pity on me she quietly explained about another movie that was about to start if I wanted to buy tickets only there weren't four together so we'd need to sit a little way apart.
My wallet aching and my children only now slightly disappointed we trudged in to the darkened room to watch a blue fish crack jokes about memory loss.
Surely they won't be that disappointed. Via IStock.
I was comforted by the fact that once they arrived at the 12 o'clock party they'd forget the fact their mother could not read properly.
Comforted all way until about 11am when my phone, on silent began to madly flash in my handbag. I snuck a look (because well, it was a kids movie and half the adults were secretly checking their phones anyway) and was hit with a barrage of messages.